From Amazon Go to automated warehouses, it's been a big year for retail technology – but what are the innovations that will change how people shop and retailers operate in 2019?
Scan and go
As Amazon plans to open its first Go store outside the US in London, all signs point to 2019 being another year of retailers ploughing investment into creating alternatives for shoppers who do not want to stand in a queue to make a purchase.
Sainsbury's unveiled is first scan-and-go store in Clapham North in August, The Co-op has introduced pay-in-aisle technology and Tesco is trialling a till-free store at its Welwyn Garden City HQ.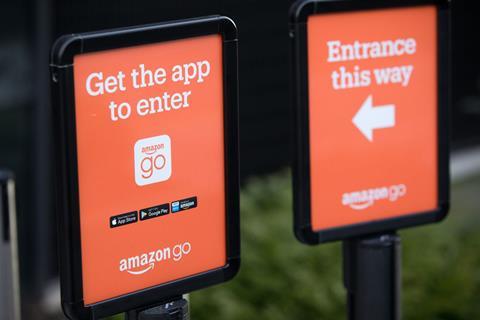 It is likely that major grocers will trial and roll out scan-and-go capabilities in the year to come as shoppers move from being impressed by this technology to expecting it.
Facebook's head of retail Martin Harbech says: "The only thing that moves faster than technology today is the speed of our expectations as consumers – as soon as something is introduced, it becomes the new standard in the shopping journey."
The impact of scan and go is likely to be most immediately felt in the grocery sector due to its burgeoning convenience division – but Matalan's chief operating officer Greg Pateras believes the technology could also be deployed to other sectors.
"Scan and go has the potential to work for all sectors where store experiences have traditionally involved queuing," he says.
"I believe this technology could work well for fashion retail, where customers want to take their time browsing and can sometimes be put off making the final purchase by lengthy queues.
"I think it will be part of a wider focus across retail generally in 2019, making the payment process in-store quicker and easier.
"The use of contactless card payments is now widespread, self-checkout tills are a feature in most grocery stores and, with improvements in RFID technology, the next logical step is to follow in the footsteps of the likes of Amazon Go – offering customers the opportunity to complete purchases on their own smartphones in-store."
Chatbots 3.0
Chatbots have been on retail's radar for a while, but 2019 is likely to be the year they move from being a gimmick to a genuinely useful, and at times preferred form of communication for retailers and customers.
Accenture managing director Rob Barnes says: "Nothing frustrates people more than a chatbot that pretends to be clever and actually is not, but what we are seeing with [natural language processing] is that virtual assistants today are getting much better at stitching together customer language and intent.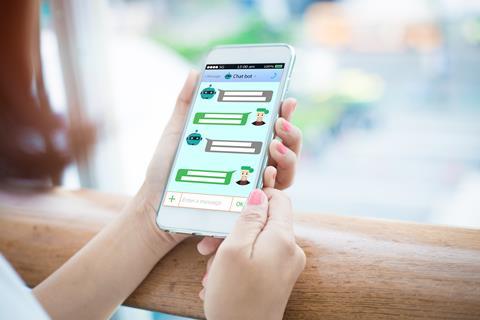 "Customers want the ability to access service in more diversified ways and some statistics show that people actually prefer using chatbots for certain queries. The technology is now at a point where it can actually help [a shopper] complete a journey rather than just being a glorified FAQ page."
In the year since Marks & Spencer launched its chatbot, approximately 70% of customer queries put to it have been answered without needing to speak to a human adviser. Around £2m in revenue has been driven by shoppers that have interacted with the chatbot and subsequently completed a purchase.
Today, around a quarter of all of Lego's social commerce transactions are made using its chatbot, which was initially launched on a trial basis to see whether it would drive festive sales.
And with retailers including Yoox Net-a-Porter developing their own chatbots, they will play a bigger part than ever in retailers' customer service strategies in 2019.
DNA sharing
Personalisation is one of retail's biggest buzzwords and is all the rage with consumers. However, in 2019 it is expected to go far beyond monogrammed cardholders and use shoppers' most personal and unique traits to tailor product recommendations.
John Lewis futurologist John Vary says: "In 2019, we could reach a point where customers are able to share their DNA with shops so that retailers can tailor products to a customer's genetics or ancestry."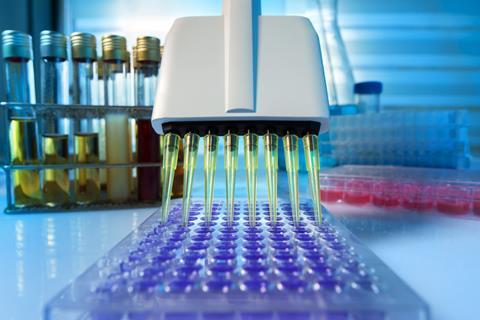 One of the businesses that entered the department store's retail tech innovation programme JLab is OME Healthcare, which Vary says "offers science-based health plans built on a person's gut microbiome, genetics blood markers and other health data".
Waitrose is also testing an app called DNANudge, which uses customers' DNA to make healthy food recommendations.
This technology has implications beyond the grocery sector.
A retail executive at a health and beauty business says: "Wearable tech and various diagnostics are inexpensive on a consumer level and are here already, so we'll really be pushing the needle and using them to personalise our product recommendations to shoppers over the next year.
"There's a limit to the value you can get out of DNA but by also getting data from blood or other areas, there is some amazing stuff that can be done. This will definitely be a big focus in health and wellness next year as it's a sector that is particularly susceptible to good tech."
AI recommendations
There are many potential uses for AI in retail – but there are some specific areas the technology is likely to impact next year.
"This year has been about GDPR, but that has helped retailers improve what they are sitting on in terms of data, so they are now more able to get brilliant insights that help them invest across marketing and customer experience," says Barnes.
"The quality, curation and management of all their data will be a real focal point for retailers next year"

Accenture managing director Rob Barnes
Holland & Barrett chief technology officer George Goley says AI will impact many areas of retail in years to come from "price, promotion and product selection" through to forecasting and replenishment. However, in the year ahead he believes it is likely to make the biggest impact in product recommendations for shoppers.
Barnes agrees using AI to recommend products to shoppers will become increasingly commonplace and expects it to be used to determine on which channel a product is offered and what price tag it has.
"The quality, curation and management of all their data will be a real focal point for retailers next year," he says.
"AI will be used to determine the content and timing of a promotion to ensure the right thing is being presented to the right customer in the right place."
Voice search and purchase
Devices like Amazon Echo and Google Home have brought voice technology into shoppers' homes, making it possible for shoppers to find information and products online without needing to tap on a keyboard or smartphone screen.
Research from Gartner forecasts that by 2020, 30% of web searches will be done without a screen – and Vary believes this presents a new frontier to advance the growing direct-to-consumer trend.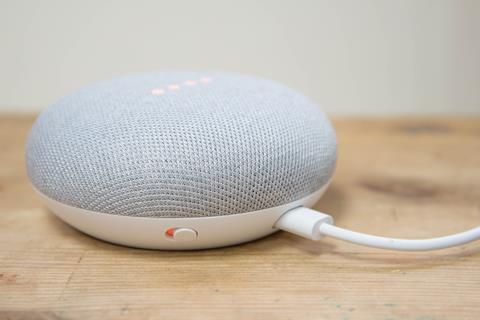 "It is only natural to expect that the technical capabilities of voice search will dramatically improve in 2019, but the reality is advanced voice will take longer than just a few months to come into play," he says.
"Ultimately what we could see in the coming years is a 'brandless' future, as consumers will most likely be searching by product rather than the label. This should give brands motivation to improve their current customer experience to ensure that consumers are searching specially for their product, rather than the item generally."
Retailers and brands alike will be focused on making not just searching for products but buying them easier via voice in 2019.
Today, businesses including Asos and Hammerson are tinkering with voice search.
However, the current offerings are more gimmicks than compelling alternatives to make a purchase, making it a field that is ripe for disruption and innovation in the year ahead.