One might expect Argos' tech hub in central London to have a distinctly sleek atmosphere.
But the reception on the day of Retail Week's visit resembles something of a 'first day of school' feel, complete with a huddle of anxious looking people who could easily be mistaken for teenagers.
"It's the first day of our graduate scheme," Argos' software development engineer Liam Wilson explains as we glide up the lift to the payment tech floor.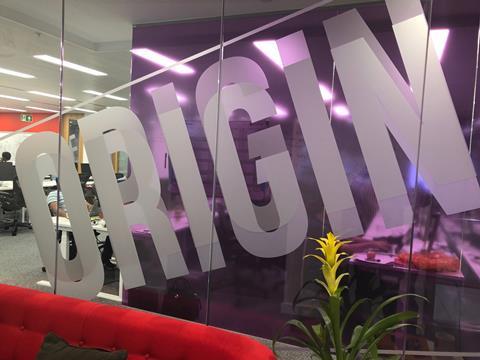 The programme has taken on 10 graduates this month – and it's one that Wilson knows well, as he was one of the undergraduates recruited in its inaugural year in 2016.
It was created to drive the Argos tech hub ethos of 'build, not buy' – which you can see emblazoned on lanyards and laptop stickers throughout the office.
While retailers such as Marks & Spencer have chosen to outsource the development of some of the technology they will deploy in store and online to third party suppliers, Argos has been doggedly committed to building its technology in-house.
Its graduate recruitment scheme, now in its third year, has been a key tactic for driving Argos' in-house tech expertise.
There were 13 fellow graduates on the scheme with Wilson, who is now 23 and studied computer science at Hertfordshire University. He says the majority of those are still working for the retailer two years on.
Argos, which is one of the retail partners for this week's Tech. festival, has divided its tech hub workforce into teams focused on different areas of the website, with around 20 teams working on areas such as the homepage and product page.
Graduates joining the retailer this year will spend stints embedded within each of these teams during the course of the next year – and will be mentored by former graduate scheme participants.
High stakes
Wilson, who became a permanent Argos employee in January, now works in the retailer's payments team, focusing on driving innovations across Argos' ecommerce platform, app and customer service centres.
Wilson says he was drawn to payments because it was a high stakes environment – it is arguably the most vital part of the shopping journey to get right and he relished the responsibility that Argos gave him in improving this process right from the get go.
"It's unique to own a feature from start to finish, and particularly uncommon in a graduate scheme," Wilson suggests.
"Being able to design something and see the process right the way through to deployment to being live on the actual website has been great."
The pace of this innovation at the retailer is rapid – Argos rolls out updates across its website on a monthly basis. However, it's when things go wrong that Wilson says he is most in his element.
When asked what part of his role he enjoys most, Wilson jokes: "I might get in trouble for this, but I like a bug, when something goes wrong and you have to find the root cause.
"It can be quite a thorny issue which you have to work through to find a solution."
Argos' tech team work in an agile way – they take part in two-week sprints and daily stand-up meetings – and Wilson says that has led to a much more collaborative culture than one might traditionally expect of a retail technology team.
"The role is not just sitting in a dimly lit room and coding, or completing a piece of work and tossing it over the fence to the next team to implement," he says.
This environment is one of Wilson's favourite parts about his job, and one of the reasons he sees people management in his future at the business.
"It's become much more of a people person role than it once was, which I think is one of the knock-on effects of agile working," he says.
Far from a brash market stall trader or insular IT whizz crouched behind a laptop, Wilson's combination of people skills and tech savvy are representative of a fresh breed of retailer.