John Lewis is developing a raft of tech initiatives to drive sales. We spoke to IT director Paul Coby about innovation and investment.
John Lewis is putting technology at the heart of its development and IT director Paul Coby has been at the helm of delivering digital transformation from distribution and supply chain to in-store technology.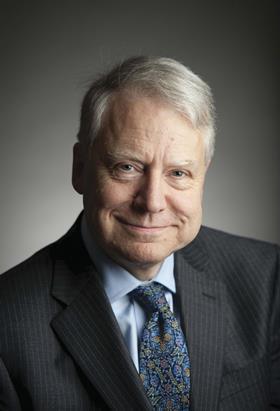 "I've always been interested in technology – not innovation for the sake of it but how it can be harnessed to respond to genuine customer needs," says Coby, who joined the department store retailer from British Airways in 2011.
Since the beginning of this year, technological innovations from John Lewis have come thick and fast.
Last month the retailer unveiled plans to open an IT hub in Birmingham which will test in-store technology in real time. It is also piloting a visual search tool for its online platform.
Last week it launched a dedicated area in its Oxford Street flagship store to sell smart home connected devices.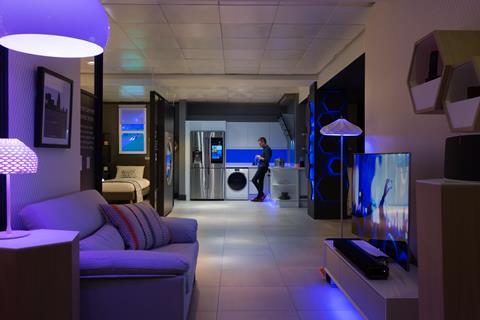 The department includes Samsung's connected refrigerator, which customers can use to monitor their items and replenish purchases, and an oven that users can switch on remotely.
"Innovation is in John Lewis' DNA so I think we are well positioned to bring this technology to our customers," says Coby.
"Our shoppers are interested in these products but they want to know what they actually do and whether they will have a genuine benefit, so I'm confident our expertise will deliver."
Future investment
Smart home technology is one of the trends that Coby is banking on having a significant impact on the retail sector this year, as well as continuing to drive investment in its online offer, which represented 33% of the retailer's sales last year.
"We cannot be leading edge on everything, it's not realistic or affordable," says Coby.
"My job is to assess which areas we want to be ahead of our competition, where we want to be fast followers and where we are happy to be as good as everyone else," says Coby.
John Lewis plans to invest £500m in technology over the next five years, which Coby says will be divided into three categories – IT infrastructure and fulfilment capabilities, the retailer's online offer and loyalty scheme, and innovative products and technologies.
Opportunities ahead
To drive innovation, the department store retailer has started accepting applications for its annual start-up accelerator scheme, JLab.
It's the third year that John Lewis has run the scheme, which will offer up to £100,000 of investment to the winning entry in September.
"No one knows what retail will look like by 2020 and the past isn't a great place to look for the next innovation, so JLabs offers us a really good window into the future of the sector," says Coby.
"The key thing that retailers need to be able to achieve with their technology is the ability to be agile, flexible and respond to consumer needs"

Paul Coby, John Lewis
However, it's not just future-gazing at John Lewis and Coby stresses that the retailer's technology needs to have a clear return on investment.
"One of the things I always say is that there are no IT budgets, there are only business budgets," Coby states.
"The key thing that retailers need to be able to achieve with their technology is the ability to be agile, flexible and respond to genuine consumer needs."
Coby is confident that the retailer's investment in smart home will be a smart move as John Lewis continues to bring innovation to the high street.