Failing fast is a much-used phrase in retail right now as businesses embark on transformation programmes. But does it really produce results?
For retailers, particularly those that began life with stores and are trying to keep afloat in the world of ecommerce, digital transformation is rife.
Businesses across the board, including Argos, M&S and Debenhams, have embarked on these programmes in a bid to keep abreast with a rapidly changing sector and rising customer expectations.
This focus on transformation has brought new ways of working and words that were once the language of Silicon Valley have made their way into retail boardrooms.
Fail fast and agile working – delivering project requirements incrementally throughout its lifecycle – are now common parlance in the sector, but is this approach the way to go and does it actually work?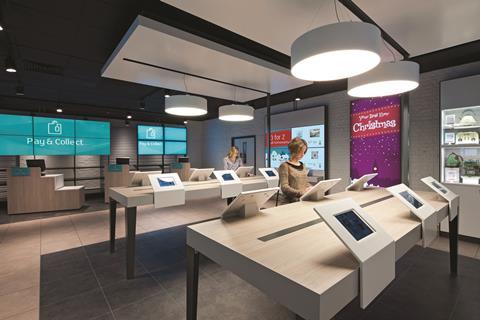 From waterfalls to drip feed
KPMG head of retail Paul Martin believes that the unforgiving pace of change in the sector means retailers need to adopt new ways of working.
Traditionally, retailers have relied on a waterfall approach to significant transformation projects, such as the implementation of new IT systems. This approach involves meticulously planning every stage of a transformation project before starting, and relies on a company knowing what the exact end result of the project will be.
"The nirvana today is to be a platform business, but everyone is still so far from being omnichannel and are still so frantically trying to do that that in the meantime the dial has moved again"

Paul Martin, KPMG
These days the end result that some retailers had planned for is already out of step with the consumer before the project completes, says Martin.
"Ten years ago everyone said the nirvana for retail was omnichannel. The nirvana today is to be a platform business, but everyone is still so far from being omnichannel and are still so frantically trying to do that that in the meantime the dial has moved again. They are playing catch-up on top of catch-up," he says.
This could be why more iterative approaches to digital projects and transformations have come into vogue, be it agile working, test and learn or failing fast.
N Brown chief information officer Adam Warne says: "The environment that we're in now changes so fast that if you spend two years doing the same thing without keeping your head above water to see what's happening in the rest of the market, you're in trouble.
"[Fail fast] is a method that helps you to change direction and still get stuff to market fast, which is important with any long-term piece of work."
Tough transformation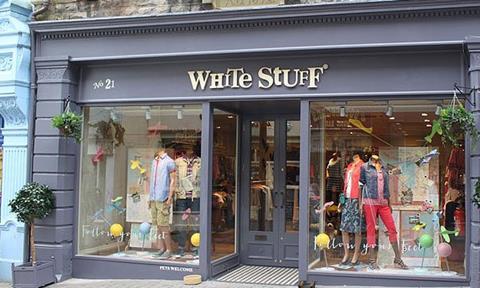 The tough reality is that for many retailers, executing transformation programmes is more difficult than it appears.
Research from Fujitsu found that UK retailers have spent approximately £827,000 on failed and £663,000 on cancelled digital transformation projects over the past 12 months. And 58% of retailers say this cost has deterred them from pursuing other digital projects in the future.
So do more reactive approaches to hefty transformation projects, lifted from the tech-savvy minds of Silicon Valley and plonked into traditional retailers' boardrooms, actually deliver positive results?
"If you can execute [agile working] well, it can be amazing and pivotal for a business," says Warne.
"People assume it's just about moving faster but that's not true, it's more about managing uncertainty and getting products that work to the market faster and enabling you to learn, and then make more informed decisions about the next step."
Retailers such as Argos have sworn by the agile working method – which relies on the rapid development and roll-out of products and learning while doing so.
"If you're not disciplined enough and just add more to an already large and complex initiative, it becomes something that can never quite be delivered"

Adam Warne, N Brown
However, these methods have not been as effective for all retailers.
Last month, fashion retailer White Stuff's profits more than halved after a "test and learn" (another favourite phrase in Silicon Valley) product strategy missed the mark and hampered trading.
IBM head of retail Julian Burnett says: "Failure is valuable, but you don't want to be doing it at scale. So although innovation should be driven by benefit rather than cost, you don't want to do it at a pace you cannot afford."
Holland & Barrett chief information officer Mark Fabes says that, despite the best of intentions, not all retailers are equipped to carry out an agile digital transformation.
"With the agile approach there either has to be a genuine cultural change within the business or it has to be used to operating in an agile way," he says.
"A number of businesses have been operating in a waterfall approach. It is more familiar and there's a business case behind the investments you'll make, the time frame and a plan to deliver a result.
"With the agile approach you're asking the business to embark on a journey with you on all those things and start to look at the results early on and then build upon it."
Warne agrees and adds that the challenge presented by agile working lies in expanding the job at hand too far outside of the original remit to be feasible.
"A digital transformation takes a long time, so there's a temptation to chase after new opportunities or move resource away from the job at hand," he says.
"If you're not disciplined enough and just add more to an already large and complex initiative, it becomes something that can never quite be delivered."
Digital disasters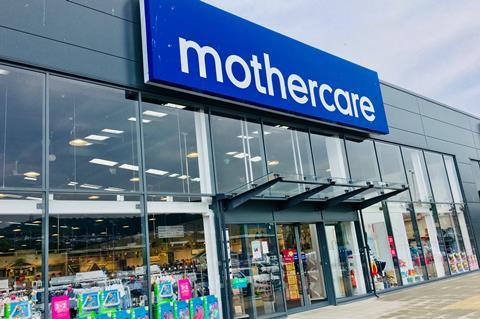 There are have some high-profile digital transformation misfires at retailers in recent years.
Mothercare's ongoing transformation project to become a "digital retailer with stores" has failed to stem the heavy losses at the mother and baby specialist, while House of Fraser's online sales plummeted in the wake of a £25m upgrade to its digital platform.
Martin says one of the common factors in the failure of digital projects such as these is "transformation fatigue" – but he doesn't think that adopting a fail-fast approach is necessarily the answer.
"[Digital transformation] is like painting the Golden Gate Bridge – by the time you get to the end of it, the beginning is starting to rust again," he says.
"It is quite a painful thing so the easy answer that retailers seem to fall back on are these quick, fail-fast projects – but you're not actually addressing the core problem by doing that.
"These piecemeal initiatives are all well and good, but how is inviting 10 start-ups to your board meeting going to actually solve the issues you are facing? It's not going to fix the fact that customers are spending less time in your stores."
Trust data, not your gut
Capgemini principal consultant Bhavesh Unadkat believes that an agile, fail-fast approach is not the reason some retailers' digital transformation projects have stalled – it is down to people with insufficient digital expertise overseeing them.
Unadkat says he has seen failing projects being prolonged because the person in charge insists that it is right for the business.
"Retailers need to make sure they have a data-driven approach to their digital transformations, because if it is driven by gut instinct it will cause an emotional mess and not be executed in the true spirit of test and learn."
Recruiting the right talent and creating a culture which is less resistant to change remains paramount, and adopting different methods of working will not entirely resolve them.
However, Fabes believes that agile working methods do have a place in making a retailer's digital transformation a success.
"The ability to move very quickly at the customer-facing front end of a transformation will rely on agile working, whereas how you maintain your legacy and ultimately modernise it won't necessarily be addressed in an agile way."
The necessity of digital transformation has been thrust upon the retail sector, whether it likes it or not. The old ways of working need to be updated.
But new practices and processes are destined to fail without the right culture, talent and mindset in place to drive real change.