On the 10th anniversary of the iPhone's debut, Retail Week takes a look at how it fundamentally changed the retail landscape.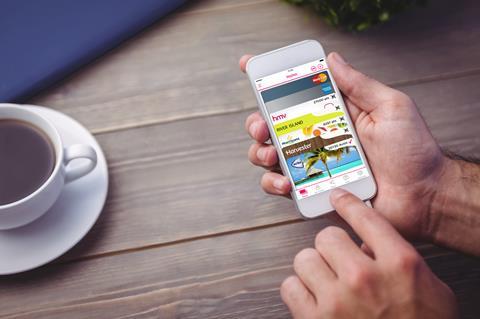 The iPhone sparked shopping on the go
The arrival of the iPhone has transformed how consumers shop, and made it a convenient 24/7 option from anywhere – whether sitting on the sofa, at a café table or on the train.
The term m-commerce quickly entered retail vocabulary and it has become a norm now for retailers to update on the proportion of sales that mobile accounts for when they report to the City.
In 2015, Argos laid claim to being the first multichannel retailer in the UK to generate £1bn of m-commerce revenues in a year.
In its last full year, Argos, now owned by Sainsbury's, said that mobile "participation" in online sales rocketed 60%.
The iPhone transformed communication between retailers and customers
Gone are the days when shoppers with a complaint – or indeed praise – wrote to or emailed a retailer's head office.
The adoption of the iPhone, and the emergence of social media platforms such as Twitter that are ideally suited to it, means that complaints today – whether major or minor – are instantly aired to the world.
It brought demand for an immediate response and retailers have had to adapt to reply with the speed expected and in an 'authentic' tone.
Etail pioneer Asos quickly identified the changing communication dynamics. One of its core objectives is to be "awesome on mobile", including responding to all social media communication from customers within 15 minutes.
The iPhone brought a new shopping channel: the app
With the launch of the iPhone came the arrival of the app, which provides retailers with a more immersive channel to communicate and sell to customers through.
A lack of smartphone space may mean that people are being more selective with what real estate they store on their phone, however, if your app makes the cut you stand to win big.
Shoppers tend to visit retailers more frequently when their app is on their iPhone and are typically more loyal, too.
As well as a more immersive experience, apps can offer better functionality than mobile websites and enable faster payments and even allow shoppers to browse offline.
The iPhone created showrooming
People have always browsed in shops and still do.
But these days shoppers see something they like, rather than traipsing the length of the high street to check prices elsewhere they can compare them with a few taps and swipes – and then make the purchase from one retailer while standing in a competitor's aisles.
From the consumer's perspective, the iPhone and its smartphone counterparts have facilitated unprecedented price transparency and decisively shifted the balance of power.
However, that transparency has also helped retailers up their game by prompting them to review whether they are really offering competitive value for money.
Retailers have differentiated themselves by making the most of store's strengths such as the provision of expert advice and high standards of service.
The iPhone identified where your customers are
The mobile has become the bridge between the online and offline world and, through geolocation data, can let retailers know when their customers are near a store.
This gives marketers an opportunity to target customers with relevant offers via their mobile, be it through text or push notification.
These notifications can be paired with data about user preferences to really target a specific group of people.
Two-thirds of marketers said location-based advertising was the most exciting mobile opportunity, according to research by IAB (the Internet Advertising Bureau) UK.
The iPhone made mobile payments mainstream
The mobile had long been tipped to replace the debit card but it's only since Apple pioneered mobile payment via the iPhone that it has really taken off.
Apple Pay makes payment easy by allowing iPhone users to pay with the tap of the phone against a card reader and using the phone's fingerprint scanner to verify identity.
The technology has an advantage over contactless cards as it as it allows payments of any value. More than half of UK tills now accept limitless payments via Apple Pay.
Apple says transactions in the UK have grown 300% over the past year.
WWT Asynchrony Labs vice president of business development, Doug Yokoyama, says: "In allowing consumers to securely and virtually store their means of payment in one convenient location, not only does this remove the need to remember all of your different credit cards, but it integrates easily forgotten items like coupons, loyalty cards and boarding passes."
The iPhone inspired fulfilment innovation
The adoption of the iPhone and the other smartphones that followed in its wake have prompted consumer expectations of ever-greater speed of response from retailers.
And retailers have leaped at the opportunity to fulfil ever more efficiently and rapidly – winning custom as a result.
A prime example would be Kingfisher's Screwfix, many of whose customers are 'man in a van' tradesmen for whom time is money and who need to get hold of what they need fast as they move from job to job.
As well as enabling customers to check availability and then pay, Screwfix can have product available for collection in as little as one minute.
In the speed-led age of texts and Snapchat, Screwfix has responded with an equal immediacy of availability.
The iPhone enabled stock checks
The iPhone is a valuable tool for both shoppers and store workers to check inventory levels.
For shoppers, the device means they can check stock availability at local stores to save them making wasted journeys. Meanwhile, retailers have also used iPhone apps to give staff real-time inventory information.
John Lewis has armed its store workers with an iPhone loaded with its Partner App, which gives up to date product information to save them leaving customers to visit the stock room.
Its partners can check stock availability in all shops and at John Lewis's Milton Keynes warehouse, from which its online orders are fulfilled. It also allows staff to email customers; check customer reviews and to place orders.
The iPhone opened up a global consumer base
In many of the world's emerging retail markets such as India and China, shoppers bypassed the desktop, with the mobile – often the highly sought after iPhone – providing their first route to the world wide web.
Apple chief executive Tim Cook revealed last year that, while iPhone sales in the developed world were flat during 2015, India saw a 76% rise in sales of the device.
Smartphone penetration is nearly as high as internet penetration in the country – and it's growing at a quicker rate.
This internet access is opening up a consumer base around the world for retailers trading online. The likes of Asos, which generates more than 60% of its sales overseas, is just one of the retailers benefiting from this increasingly global consumer.
The iPhone made consumer trends global
The advent of the internet powered shifts in global culture were accelerated by the debut of the iPhone and subsequent smartphones.
The rise of social media, also powered by the iPhone's popularity, has underpinned the emergence of a generation worldwide who have as much if not more in common than any that went before.
The popularity of Asos epitomises that.
The etailer caters not for local market demographics but aims to be "the fashion destination for twentysomethings, globally".
This is a mission helped by the rise of the iPhone, which means young consumers increasingly follow the same trends internationally.
Mobile innovation is one of the topics tackled at Tech. powered by Retail Week, the two-day festival of innovation in retail technology.
Hear Asos director of technology for web and apps, Andrea Trocino, discuss 'Conquering the home screen: Pushing the boundaries on mobile'.
For more information on tech visit: Tech.retail-week.com