Watch to discover:
Where Boohoo and Lounge Underwear are focusing their tech investment
How retailers have kept up with rocketing online demand
Which trends tech leaders think will be big next year
Boohoo and Lounge Underwear have grown rapidly during the pandemic, which saw online demand soar, and keeping up with that growth has provided tech challenges for both businesses.
For Boohoo's Graham, relaunching and integrating the plethora of brands the acquisitive online giant has snapped up during the past 18 months – which includes Debenhams, Dorothy Perkins, Burton, Wallis, Oasis, Warehouse and Karen Millen – has required her tech team to be nimble in their problem solving.
"We've had to get creative," she said.
Graham shared the example of Boohoo's acquisition of Arcadia brands Dorothy Perkins, Burton and Wallis earlier this year.
The acquisition included the brands' ecommerce assets but excluded their warehouses and was made under a transactional services agreement, which required Boohoo to take over the brands while they were still trading rather than relaunching them.
"It doesn't have to be perfect – it just has to work"

Jo Graham, Boohoo
The retailer therefore had to quickly rent a warehouse and then integrate it with all of Boohoo's systems.
"We built a piece of code that sits between the warehouse and Boohoo that convinces [the systems] that everything that is happening in that warehouse is happening in [Boohoo's main warehouse in] Burnley. We were still testing it the day before go-live, but it worked," she said.
Graham admits that perfection is not always possible when scaling so rapidly.
"It doesn't have to be perfect – it just has to work. Sometimes you need manual workarounds or more warehouse operatives until we can fix what we need to fix," she explained.
Lounge Underwear, which sells underwear and loungewear, is listed in the start-up and disruptors category in the Tech 100.
The business, which was set up by husband and wife duo Dan and Mel Marsden in 2015, has seen growth propelled by the pandemic with sales soaring 300% to £50m as homebound shoppers migrated online and sought out loungewear.
During the panel, Dan explained how it kept up with such dramatic growth: "The whole strategy of our business model is about scalability. From day one, we put systems in that were too big for the company with the idea that we could grow into them.
"There were a lot of companies that were growing very fast through social media, but a lot of them were collapsing on themselves – especially during peak. They weren't built for the crazy highs of Black Friday. Their stock system couldn't keep up. We were quite savvy," he said.
Andy Puddick, director of account management at Channel Advisor, and Lyndon Hedderley, director of customer solutions at Confluent, also joined the panel as partners of the Tech 100 report.
"From day one, we put systems in that were too big for the company with the idea that we could grow into them"

Dan Marsden, Lounge Underwear
Puddick believes that automation, from marketing to logistics, is crucial for the scalability of online businesses. "If you're doing anything manually, it's going to slow your business down and become too expensive to do," he said.
Automation is a big area of investment for Boohoo next year and Graham plans to focus on areas that have a linear cost model, with warehouse processes a likely place to invest. "I will choose to automate the things that, when you scale, the costs grow with you and try to break the cycle."
Hedderley said an additional benefit of automation is that the data produced can be used to better understand the customer, which is where he thinks retailers should be spending their tech budget.
"There's a real need to respond to customers in real time, whether online or in store," he said.
"We need to really understand the customer and that's data-driven, so everything should be automated. That data can be set in motion and unlock personalisation, next best action [marketing] and real-time offers."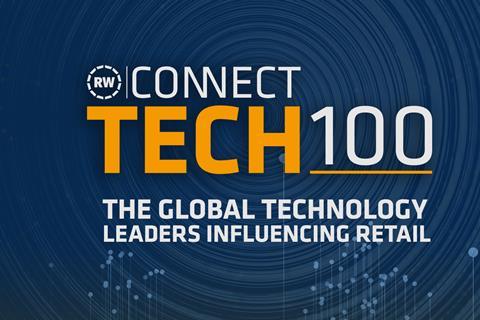 View the Tech 100 in full for free here and discover:
The brand leaders pioneering technological change in retail
Start-ups you may not have heard of – yet – but will want to familiarise yourself with
The most active investors in digital commerce and where they are placing their bets