What does it take to both shake up digital commerce and gain staying power?
New ways of thinking? Investments to get ahead? A test-and-learn approach that can be afforded even when margins are tight?
Retail Week put these questions to four individuals leading the charge: Beauty Pie founder Marcia Kilgore, Octopus Ventures co-chief executive Alliott Cole, Spryker founder and co-chief executive Alex Graf and Braze senior strategic business consultant of industry insights Neha Aletty.
The leaders joined commercial content editor Megan Dunsby for an insightful panel discussion on the future of digital retail and their roles within it, following the launch of Retail Week's annual Tech 100 index.

The index shines a light on the top 100 global leaders influencing the future of commerce.
Kilgore, celebrated among the list's start-ups and disruptors, was recognised for building out a winning DTC model that has made huge inroads and is only set for further growth following a £72m funding round to support global expansion.
In the panel, Kilgore explained that her idea for Beauty Pie came from a firm belief that "there had to be a more disruptive way to bring more value to the customer".
"I know how much mark-up there is [in beauty] – it's normally 10 times at least. I thought that a tech-enabled beauty buyers' club that gave shoppers access to the manufacturing lines of the best third-party skincare, cosmetics, perfumes, etc in the world but at drastically reduced prices would deliver," Kilgore said.
Cole, on the other hand, was celebrated among the Tech 100 investors in recognition of being one of Europe's most active, having supported a wave of digitally savvy brands from Graze to Cazoo.
"It is clear the consumer is far more conscious about sustainability and that is moving people away from a default subscription through to on-demand payments"

Alliott Cole, Octopus Ventures
He believes business models have to evolve in line with consumer demand, particularly when it comes to ethical consumerism.
"It is clear the consumer is far more conscious about the climate and sustainability, and that in turn I believe is moving people away from a default subscription through to on-demand payments," he said. "One step further is moving away from ownership to rental and sharing."
Spryker's Graf and Braze's Aletty shared their insights on ecommerce and online engagement and highlighted how retailers can – and should – manage tech investments when priorities are tight.
Graf noted the difficulty for retailers and brands in being able to adopt a test-and-learn approach to investments:
"[Retailers] tend to prioritise the urgent stuff over the future long-term focus. What we've learnt is that companies that have a different approach, having 10% of revenue or available budget to work on future initiatives [are more likely to thrive]," he asserted.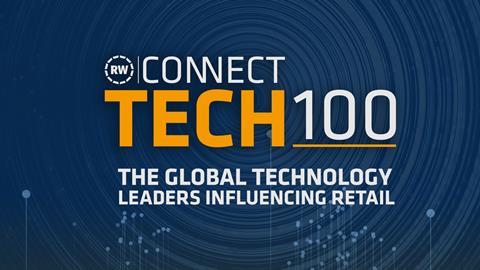 View the Tech 100 in full for free here. Alongside more information on the trends setting the direction of travel for industry, you will also discover:
The other women leading the digital revolution alongside Kilgore
Start-ups you may not have heard of – yet – but will want to familiarise yourself with
The most active investors in digital commerce, including Cole, and where they are hedging their bets