How 50 retail leaders are investing in frictionless tech futures
Want to know where your competitors are targeting their technology spending?
The Digital Spend Report: How 50 retail leaders are investing in frictionless tech futures takes a deep dive into their strategic plans.
Featuring profiles on the likes of Marks & Spencer, The Very Group and Pets At Home, the report explains how retailers can reinvent all aspects of the retail experience through technology innovation and keep on top of future consumer trends.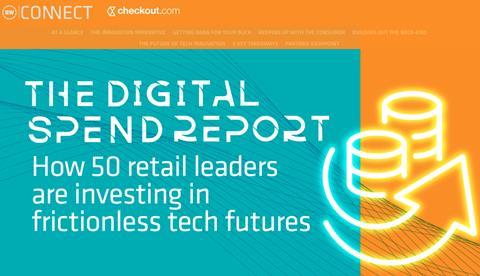 Access the report today and discover the full survey findings to:
Find out how retailers are ploughing investment into technology and tech experts
Learn what the key drivers of tech investments will be over the next 18 months will be
See how the balance is shifting away from in-house legacy IT systems towards cloud-based software
Analyse the importance of investing in future trends such as hybrid experiences and social shopping

Checkout.com is a global payments solution provider that helps businesses and their communities thrive in the digital economy. It provides the fastest, most reliable payments in more than 150 currencies, with in-country acquiring, world-class fraud filters and reporting through one API. Checkout.com can accept all major international credit and debit cards, as well as popular alternative and local payment methods. The company launched in 2012 and now has a team of more than 1,700 people across 19 offices worldwide, offering local expertise where it's needed.
View full Profile