Tesco is seeking to take the stress out of finding Christmas presents by launching an app that trawls social media to generate gift ideas.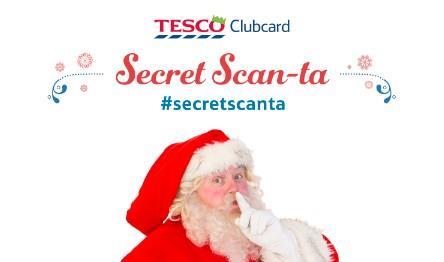 Users of the 'Secret Scan-ta' app are invited to input the Twitter handle of the person they are buying the gift for to provide inspiration for presents.
It assesses the person's account by looking at the people and organisations they follow before suggesting suitable gifts via a link to the Tesco Clubcard website, where the products can be purchased.
The app was created by social media agency We Are Social and Tesco's digital marketing manager Katie Aust said it will "give the buyer a bit of genuine insight into what the recipient is really interested in".
Secret Scan-ta also incentivises using Tesco's Clubcard, as users who input their Clubcard vouchers at the start of their search will have the value of their vouchers doubled and deducted from the gift's price if they make the purchase.
We Are Social's account director Lisa Hardy said the app "uses social technology to help make Christmas shopping a bit easier, while driving purchases through Tesco Clubcard".
Secret Scan-ta will be available for three weeks and each week five people who have used the app will be selected at random to receive 5,000 Clubcard points.