Ted Baker has created a promotional Valentine's Day microsite Hook Your Soulmate where users can play a game for the chance to win prizes.
The fashion retailer's communications director Craig Smith said: "Talking to our customers in an innovative way is key to our global marketing strategy at Ted Baker. Through the Solemates game we are able to playfully engage both existing customers and introduce new audiences to the world of Ted."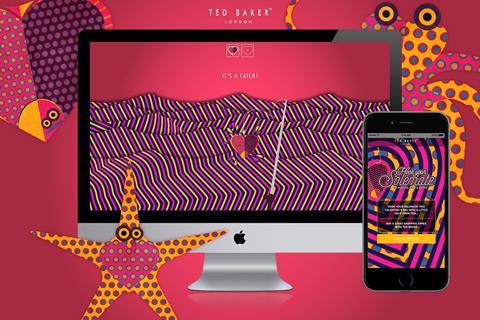 Ted Baker teamed up with digital agency Smack to launch the animated game, which involves users trying to hook one of six fishy characters. If a user lands a catch they will be prompted to submit their name and email address for a chance to win £1,000 to spend with Ted Baker.
The game will be available until midnight on Valentine's Day, February 14.