Ted Baker is introducing beacon technology into its Westfield store, allowing mannequins to send push notifications to shoppers' smartphones.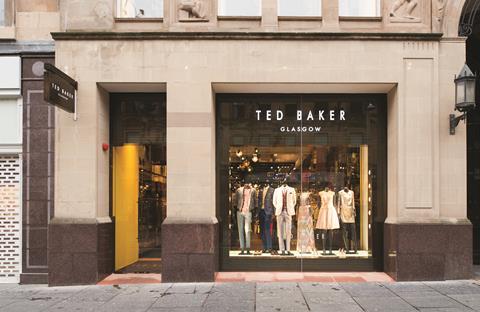 This technology will be implemented in Ted Baker's Westfield London store and will allow shoppers to get further details on the clothes and accessories displayed in-store.
Customers will have the option to buy the item directly online or be given information on where in-store they can find items on interest.
Ted Baker's customer relationship manager Scott Taylor says "Shoppers want to be able to access the latest technology and use their smartphones while in store.
"From today, we're launching this new technology in Westfield's White City store, with further roll-out planned in the near future."
Ted Baker's beacon technology is being offered to customers via a free app from technology and design company Iconeme, who have also worked with House of Fraser, Jaeger, Oasis and Bentalls.
"This type of technology allows brands to communicate directly with shoppers while they browse, bridging the gap between off and online retail" says Iconeme chief executive Jonathan Berlin.
The beacon technology is installed directly into each mannequin and visual merchandising product in Ted Baker's White City store and will work 24/7.
As well as giving details on in-store products, the app will allows shoppers to save looks for later, share with friends and access additional offers and rewards.
Dependent on shoppers privacy settings Iconeme's app could also offer Ted Baker customer insight on shoppers' age, gender and location, as well as which outfits were viewed and which items were purchased online through the app.