The number of start-ups in retail technology is growing quickly and Retail Week is highlighting some of the best. This week YapJobs is in the spotlight.
YapJobs is a mobile app that creates a curated list of candidates and allows retailers to chat to applicants in real time.
Key facts
Founded November 2015
Investment £1m seed funding from private investors
Retail partners Bang & Olufsen, Costa Coffee
Founders Shahzad Ali, Ziad Tassabehji, Xen Lategan
What it does
YapJobs is a recruitment app start-up for brands and retailers. It reduces the number of CVs businesses receive with its smart technology pre-screens and sends prospective employers a curated list of the 20 best candidates in real time.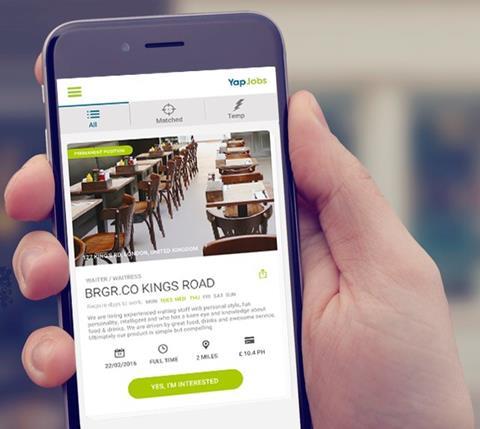 Once connected, employers can then use the app to chat with the jobseeker directly to ask any further questions and identify the most suitable candidates.
The app includes a full job description for prospective candidates, as well as the start date and pay information.
What problem it solves
YapJobs' mobile app aims to reduce workforce churn for retailers and brands by making the process of employer and employee finding each other and communicating faster and easier.
Founder and chief executive Shahzad Ali says: "The retail industry has a high employee turnover rate and currently job seekers are forced to send out their CV to tens if not hundreds of employers trying to find a position.
"YapJobs' algorithm matches quality candidates with employers, eliminating the guess work and fatigue for both retailers and job seekers."
More information: www.yapjobs.com