Online sales have soared 46% year on year, with the pandemic changing consumer shopping behaviour as we know it. As RWRC's Accelerating Ecommerce Week kicks off, we look at the steps retailers must take to expedite their digital propositions.
2020 was marked by a titanic shift in online shopping. In 2021 retailers must re-evaluate their digital strategies to capture and convert these new audiences.
Digital in numbers
46% – year-on-year uplift in ecommerce sales from December 2019 to December 2020, according to Office for National Statistics data published in January
57% – the percentage of global sales growth that will be online by 2025, with more brands going DTC through ecommerce and most retail categories becoming increasingly digital, as predicted by Edge by Ascential
From investing in brand discovery and understanding where consumers are starting their online shopping journeys to mastering UX and driving customer loyalty, winning online is no easy feat – particularly as the market becomes more crowded and competitive.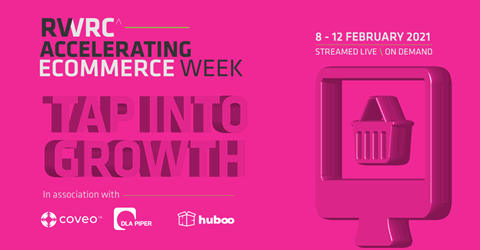 Running from today, February 8, until February 12, RWRC's Accelerating Ecommerce Week will help retailers navigate a course for digital transformation.
The week brings together 20 leading retailers and experts across two free virtual masterclasses, along with the results of exclusive consumer research within our new Ecommerce 2021 report, to support businesses in attracting and retaining customers online.
Sponsored by Coveo, DLA Piper and Huboo, the masterclasses – taking place on February 9 and 11 – will cover six priorities for retailers' ecommerce strategies in 2021, as outlined below.
1. Focus on social media and influencer marketing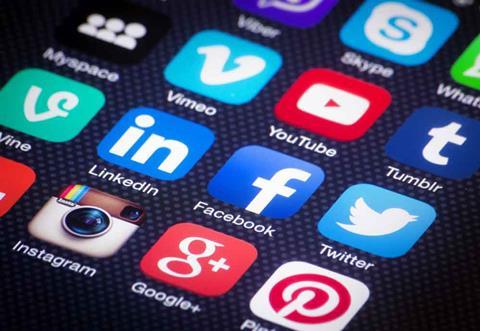 Consumers are now spending an estimated three hours a day on social media and, with physical interactions at a minimum, retailers must think considerably about their investments in social media and influencer marketing.
More than a third (35%) of UK consumers have purchased an item after seeing it on social media and almost a quarter purchased an item online in the last year because of an influencer's review or testimonial, RWRC's Ecommerce 2021 report, produced in association with ChannelAdvisor and Webgains, will reveal.
There's also the question of what social media channel to prioritise.
Channels such as YouTube, Snapchat, Instagram and TikTok have never been so popular, but targeting and personalising content to the audience is key.
Retailers targeting Gen Z should be taking to TikTok as a marketing channel, while businesses should be optimising posts and retargeting ads on Facebook to reach older demographics, our research indicates.
With so much competition in this sphere, it can be daunting to understand how to use these channels to convert browsers into buyers and build online brand communities.
On February 9 from 10:10am to 10:50am GMT, Trinny London CMO Shira Feuer, EGO Shoes marketing manager Sophie Sharkey and DLA Piper partner Ruth Hoy will share insights into their strategies and what low-cost, high-gain investments retailers can make to reach customers on the new path to purchase.
Premium beauty brand Trinny London, which targets women aged 35 to 55, has managed to break through the noise with its Trinny Tribes – a group of fan-created social media communities that, alongside organic and paid-for social ads, have helped create a buzz online.
Footwear brand EGO Shoes, popular among the Gen-Z demographic, has also invested in creative and innovative marketing strategies this past year, including collaborating with macro influencers such as the Kardashians.
"Being clear and transparent about the nature of your relationship with influencers is key"

Ruth Hoy, DLA Piper
Yet when it comes to negotiating influencer marketing and sponsorship deals with influencers, there is a lot to consider.
"It's important for brands to understand the nuances in regulation in different countries for any campaign with international reach," says DLA Piper's Hoy ahead of the discussion.
"Research has shown that, despite the rapid growth in ecommerce, regulatory compliance on social platforms in particular is really still quite low.
"Being clear and transparent about the nature of your relationship with influencers is key."
2. Invest in brand discovery
With online competition ramping up even further in 2021, brand discovery is crucial for retailers to survive and thrive.
Shopify managing director EMEA Shimona Mehta will be giving a keynote on February 9 from 10:50am GMT on how businesses can achieve cut-through and benefit from increased access to customers, increased traffic and, importantly, increased commercial returns.
Brand discoverability is one of four shining beacons Mehta believes will be crucial to digital strategies this year. However, discovery commerce is another weapon to help retailers battle the competition.
Discovery commerce builds on the concept of strolling through a store, browsing shelves without intention to buy, until the perfect product catches their eye
The online marketing method is based on guiding the buyer towards a product and builds on the concept of strolling through a store, browsing shelves without intention to buy, until the perfect product catches their eye.
Facebook has created its own tool that does just this. The social network claims the tool, powered by data and machine learning, is able to anticipate customer needs and match products to them based on their online behaviour.
Knowing your customer is integral to brand discovery as in order to effectively engage with consumers you need to know as much as possible about them, from favourite TV programmes to social media habits and shopping preferences.
3. Collaborate for success
Marketplaces are influencing consumer spend. Including smaller and independent platforms alongside the likes of Amazon and Ebay, 73% of UK consumers now shop via online marketplaces, RWRC's Ecommerce 2021 report will show.
Furthermore, an incredible 36% of people's monthly ecommerce outgoings are spent via Amazon, highlighting the importance of having a presence on the platform. Only 3.6% say they don't shop on Amazon at all.
Indeed, 46% of consumers say they are less likely to shop with a retailer if its products are not available to buy on these channels.
How can retailers put a marketplace strategy into motion and work smarter, not harder, by leveraging the captive audiences these platforms have?
Fast-growth online marketplaces Trouva, Fruugo and Wakuda will be discussing this topic on February 9 from 11:20am to 12 noon GMT at Accelerating Ecommerce Week, alongside popcorn brand and successful marketplace seller Joe & Seph's.
Marketplaces aren't without their challenges, however, and handing over margin to third parties won't be for everyone. But their reach and scale can prove invaluable.
4. Deliver excellent digital UX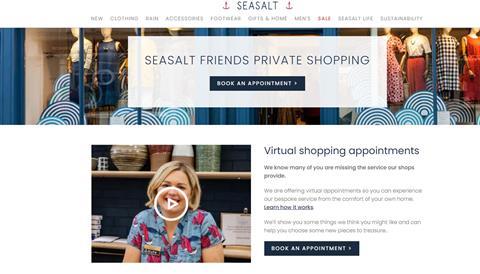 Excellent online user experience (UX) is undoubtedly important to customer retention. However, many retailers are struggling to offer the UX shoppers demand and are not aware of, or quantifying, the impact on their businesses.
This is especially the case as the effects of the pandemic continue to be felt.
Cornish fashion and lifestyle retailer Seasalt has reaped the rewards of fine-tuning its online UX over the past year. It now generates approximately two-thirds of its sales online, with 95% online growth over the five weeks to January 2, 2021.
During 2020, Seasalt extended its partnerships with eBay and Zalando, and launched in-store and virtual shopping appointments.
Drawing on his learnings on February 11 from 10.10am to 10.40am GMT omnichannel director Will Charnley will be sharing his take on what good digital UX looks like and where retailers should be investing to keep customers coming back for more.
5. Make personalisation pay
Deep data-driven personalisation can help retailers to initially attract customers and then, most importantly, retain them.
Data, AI, machine learning and other technologies enable retailers to analyse buying behaviours, search terms and a whole raft of other metrics in an instant, allowing brands to serve up personalised, relevant recommendations and content at scale.
Loyalty schemes are one way in which retailers can capture valuable customer data.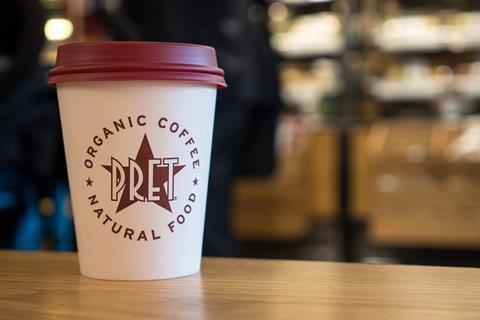 Sandwich chain Pret a Manger launched its first loyalty scheme in September 2020, offering consumers up to five coffees a day for a set £20 per month subscription fee.
Although a move to drive store traffic after Covid-19-related trading challenges, the mobile app loyalty scheme brings together in-store customer behavioural and transactional data and is viewed by Pret as a key future customer engagement facilitator.
Pret a Manger's global digital trade director Alex Chisholm joins Coveo product manager Andrea Polonioli, Coty VP of ecommerce and digital for North America Christina Rapsomanikis and Heal's customer and ecommerce director David Kohn to share more on this in the panel on February 11 from 10:40am to 11:20am GMT.
6. Don't be fooled by the 'Amazon effect'
With so many retailers operating at peak levels, the pressure is on to manage capacity to meet demand.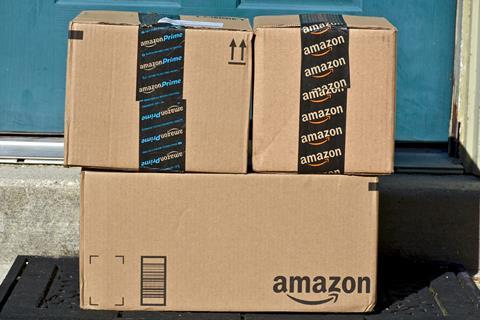 Amazon Prime has a lot to answer for when it comes to being able to offer consumers delivery within a two-hour window. However, fulfilment firm Huboo's CEO Martin Bysh believes the 'Amazon effect' is giving retailers a false impression of what their customers really value around last-mile delivery.
Speaking on the closing panel at Accelerating Ecommerce Week on February 11 from 11:20am to 12 noon GMT, Bysh is set to expand on why he thinks retailers should take a more strategic approach to avoid a race to the bottom.
The majority of online shoppers are perfectly content with delivery times of two to three days as long as they don't have to pay the costs of delivery, Huboo research finds.
This is supported by RWRC's Ecommerce 2021 report, which will detail how the majority of consumers are more tempted to shop again by discounts and freebies than they are by delivery and returns options.
Bysh will be joined on the panel by Everything5pounds.com's chief operations officer Robert Kulawik, China's Dada Group's general manager of product operations Ms Dora Guo and Flare Audio founder Davies Roberts.