Shop Direct's retail and technology director Jon Rudoe says that the etailer has has "tremendous success" mining its data and social media to target new customers.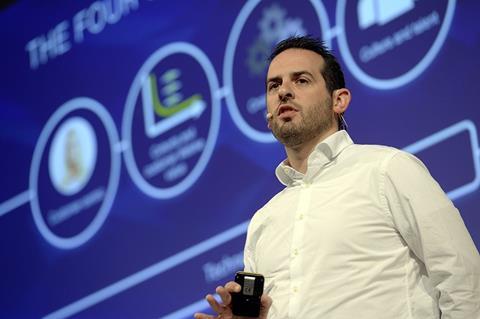 Speaking at Tech. powered by Retail Week, Rudoe said that Shop Direct is using machine learning to determine the frequency and channels through which it communicates with its high-value shoppers, and to discover new ones.
"One of the things we've had tremendous success with is to use these lookalike models of customers and take them out into the social media world and other places where there are large pools of data and go and find similar customers," said Rudoe.
"We've understood who those customers are through their purchase history, but understood other things about them that are represented in other parts of their digital exhaust."
The next stage of technology
Rudoe said the pureplay etailer's Very Assistant was at "the start of the next pipeline" of technological innovations the business was driving to "solve a much broader range of problems" for its customers.
"Society has talked for many years about how technology will render us all useless and it hasn't happened yet"

Jon Rudoe, Shop Direct
"Our Very Assistant is the start of us enabling that kind of conversation and personalised chat that we think will be the future of how people make choices in retail," he said.
"The Very Assistant right now helps you with customer service in an intelligent way, but over time why couldn't it help you with shopping queries?
"Why couldn't that data-driven incredible brain that is brought to bear through the power of technology help customers with a dress, an outfit, the right pair of shoes to go with what they're wearing? That's the piece that's really interesting."
Rudoe said an updated version of the AI-powered chatbot would be unveiled later this year.
He also downplayed the impact that machine learning would have on customer service roles with Shop Direct's business in the long term.
"Society has talked for many years about how technology will render us all useless and it hasn't happened yet," he said.
"What has happened through automation is that different types of roles have been done by humans and different roles have been automated.
"The kind of automation we're developing will eventually drive a higher level of service and personalisation and more customer satisfaction. It will drive changes to the way our businesses are organised, but the real winner will be the customer."