Shop Direct has integrated conversational technology on Very's mobile app to answer customer queries in real time.
The etail group is rolling out the chatbot technology called Very Assistant on its iOS app.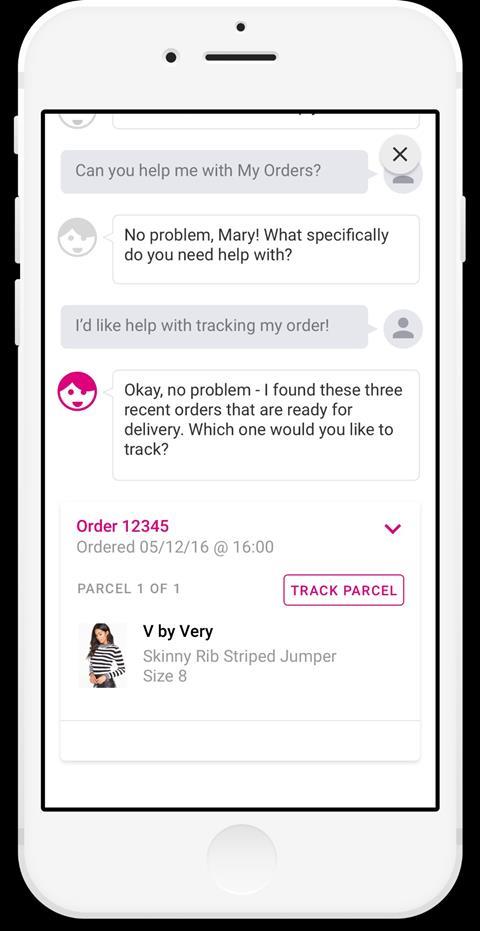 The initiative, which has been developed in-house, will enable shoppers to ask the chatbot questions relating to their orders or payments in a layout that resembles a text message conversation.
Very Assistant employs artificial intelligence (AI) to respond to customers queries, which they can select from a list of options within the chat.
Shop Direct chief executive Alex Baldock said: "Our customers want to chat to us as they do their friends on WhatsApp – it's what they're used to. Very Assistant is our response to that desire and it will make it even easier for our customers to shop – but this is only the start.
"AI will change the game and we're backing it in a big way. It'll allow us to offer a personalised, 'natural language' CUI [customer user interface] experience for service queries in 2017 – which will be massive for our customers."
Shop Direct is partnering with IBM Watson to further develop its capabilities, allowing shoppers to ask questions written in their own words. This AI-driven version of the platform will be out next year.