Shop Direct head of ecommerce Paul Hornby has spoken about the importance of retailers working with start-ups to innovate.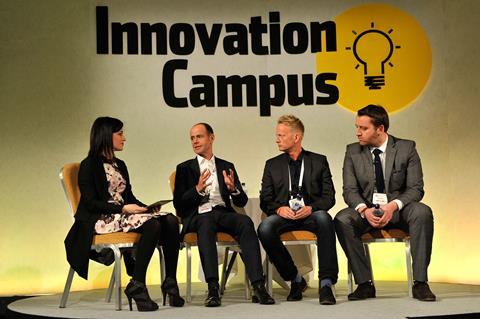 Shop Direct's Hornby spoke alongside John Lewis' JLab partner L Marks' Stuart Marks and Haatch's Scott Weavers-Wright in an Innovation Campus session discussing the merits of working with start-ups for retailers.
"There is so much pressure to deliver with events such as Black Friday and Christmas it is difficult for retailers to dedicate sufficient time to innovation," said Marks.
Start-ups that are able to offer specialist skills and insight were recognised as a resource to solve issues and innovate on a retailer's behalf.
Shop Direct's Paul Hornby said: "If we find a start-up who we work in partnership with, we profit from their expertise and they profit from our scale, making it a mutually beneficial relationship."
With innovation being paramount to the retail environment, start-ups can give retailers a fresh perspective.
Haatch's chief executive officer and former Kiddicare boss Scott Weavers-Wright said that, because "retailers are not ecommerce and multichannel traditionally", they need to work with start-ups to innovate, stressing that Kiddicare had 10 start-up platforms at the time of sale.
"Retailers need to embrace technology as part of their proposition and embrace change as a means of adding value to their brand and working with start-ups will help them achieve this" he said.