Have you got what it takes to create the next industry-changing solution in just 24 hours? Entries close this week for the Retail Week Hackathon.
The Retail Week Hackathon, in association with digital location management company Yext, will be held alongside Retail Week Buzz on September 14 and 15 at the Intercontinental London, The O2.
The challenge? How can retailers use technology to drive online shoppers into store locations and create a truly seamless customer experience in the process.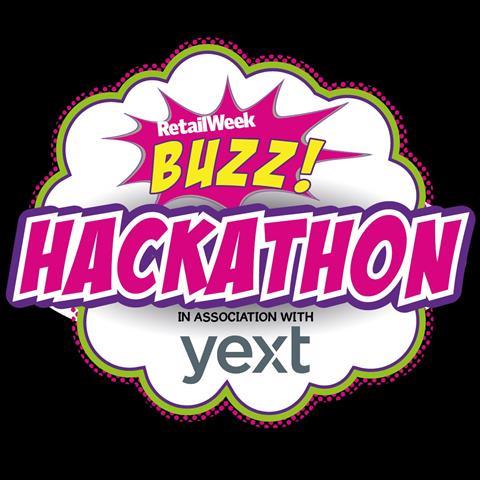 The teams, made up of start-ups and retailers, will battle it out over 24 hours to deliver the best idea to an expert panel of judges and the winner will be presented with their award on stage.
Submit your entry now to be shortlisted in the Hackathon. Please note teams can be a minimum of three and a maximum of six. Enter here.
The shortlist will be announced on August 22.
Why should you enter?
Make new connections: Meet retailers who are looking at innovative technologies to bring into their stores, as well as for their online and mobile channels
Collaborate: Exchange ideas with like-minded peers, gain valuable insight from our expert judges and collaborate with start-ups to tackle one of the most pressing challenges in retail today.
Demonstrate your potential: You will have the opportunity to show fresh-thinking and the ability to create products and solutions for the retail industry.
Keep innovating: The Hackathon is an ideal way to keep yourselves sharp on your own products and ideas.
Understand the retail industry better: Participation in the Hackathon is an opportunity for research and development you cannot afford to miss.
Meet other people who can do stuff you can't: It's fun to get together with a group of people and explore new concepts in a collaborative event that takes away some of the solo, late night head scratching.
Your team may create the next industry-changing solution in those 24 hours. Don't wait for your peers to gain all the competitive advantage and glory.
Find out more about the Hackathon here.
How to enter?
First put together a team
Each team can be a mixture of disciplines such as technology, marketing, product or user experience
Teams must be three to six people
Ensure one person can comfortably pitch the idea on stage
All entries must be submitted by August 5