Israeli payment firm Splitit seeks to expand its international reach to allow UK retailers to pay for items in monthly instalments.
Splitit, which enables shoppers to pay for retail items in interest-free monthly instalments, won a spot on the UK Trade and Investment financial technology mission, a two-day event that took place in London on November 25 and 26.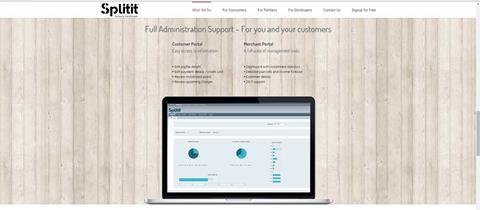 The event brought a selection of financial technology start-ups from across Europe together with UK-based retail companies and investors including Google Ventures and Santander Innoventures.
Founded in 2009, Splitit allows shoppers to divide payment for retail items into monthly instalments on their Visa or Mastercard without paying additional interest.
Splitit authorises the full amount of the purchase on the shopper's existing card and holds their credit line for the entire amount until the agreed plan is finished.
The company's technology is designed to grant consumers greater control over their budget without the added expense of interest charges, making big-ticket purchases more affordable and increasing sales conversion for retailers.
Splitit's technology has been available to US retailers since 2012 and chief executive Alon Feit said it has been designed to make "interest-free instalment payments an integral part" of retailers' business strategies".
"We are honoured to be recognised as an innovative technology in the industry and to be invited to participate in this mission to London," said Feint.