Missguided is launching a shopping app next week that takes a cue from Tinder by incorporating a swiping feature for users.
The feature, called 'Swipe to Hype', allows users to categorise items based on their preferences.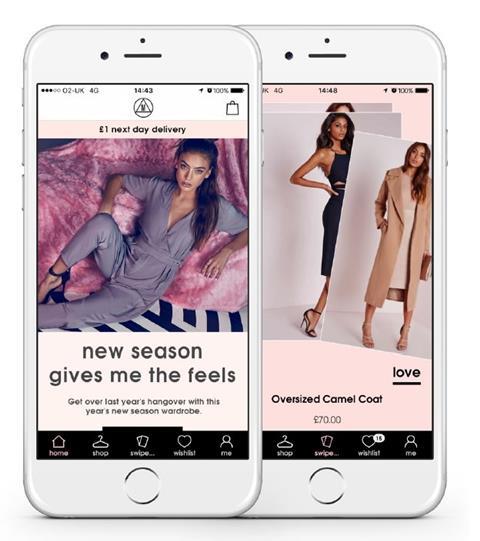 Fashion etailer Missguided worked with app commerce platform Poq on the mobile venture.
Founder and chief executive Nitin Passi said: "Our customer has been asking for a shopping app for a while and we wanted to ensure we delivered something that offered more than our mobile site.
"The app is being treated as its own channel that we are growing as part of our multichannel strategy."
Poq chief executive Oyvind Henriksen said the app "is the perfect example of what a cutting-edge retail app can offer: Customers are always logged into an addictive and personalised shopping experience and can check out using just their fingerprint."
The Missguided app will be available to download for UK shoppers on March 8.