Specialist womenswear retailer Long Tall Sally has created a 3D-printed mannequin from a full-body scan of one of its own customers.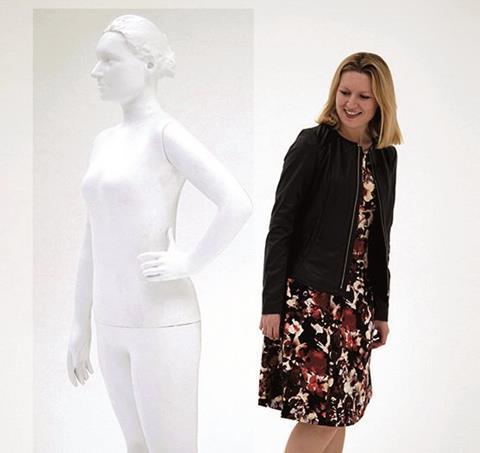 The fashion firm, which makes clothing for tall women, has created the new mannequin based on Harriet Winters, a 32-year-old, 6ft tall, size 14 customer from London, as the face and body of its Made Tall campaign.
The mannequin will be used in its London design studio for size checks and fittings when creating clothing ranges.
It was created by Studio Forty Three, a design studio that specializes in 3D printing.
To create the mannequin, a 3D body scan of Winters was taken to create a blueprint. The torso and head were CNC (computer numerical controlled) machined from high density polyurethane foam, while the fine details such as fingers and facial features were 3D printed.
Chief executive Andrew Shapin said: "In an industry-first, we're now able to see what our collections will look like on a mannequin created from the exact likeness of one of our customers, which is incredibly exciting.
"Our talented designers pay special attention to the particular fit that taller women need, so bringing a customer like Harriet to the heart of this process will be invaluable."