John Lewis has partnered with tech firm Cortexica on a search tool that allows shoppers to find similar products on its website.
The department store group has added a 'Find Similar' button to its ecommerce platform, which shoppers can click to instantly search for other products that are visually similar in colour or style.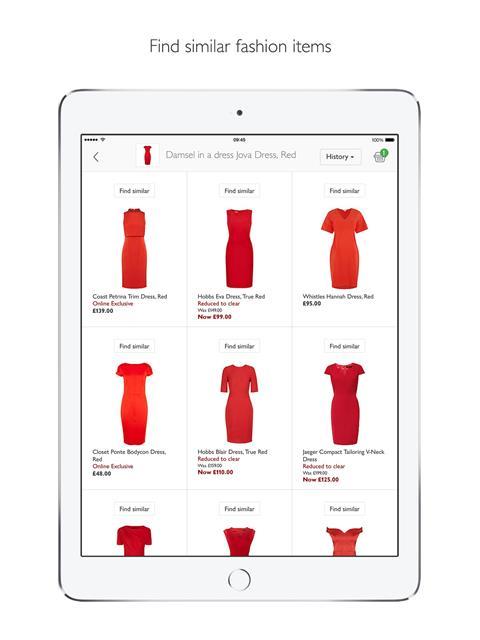 Cortexica has integrated its technology into John Lewis' online search capabilities, compiling items for online shoppers based on a product's shape, colour and pattern.
John Lewis online product director Sienne Veit said: "Since introducing the Cortexica visual search technology in our iPad app, we have seen customers really engage with the 'Find Similar' tool and use it to easily find their way to other products of interest.
"Customer feedback has been overwhelmingly positive and we look forward to seeing how this continues throughout the trial period."
John Lewis is the first high street retailer in the UK to use Cortexica's technology.
The tech supplier also works with online retailers including Net-a-Porter, Zalando and Shop Direct, and has also partnered with US department store retailer Macy's.
Cortexica's head global sales and client services director Alastair Harvey said: "The incorporation of Cortexica's visual search and image recognition capabilities into the John Lewis iPad app marks a significant step by the retail sector in the adoption of innovative technologies and tools to enhance the customer experience.
"We see visual search as being the prominent trend by which retail businesses and consumers interact with each other going forward."