Instagram has bolstered its social commerce offer in the UK with a suite of tools that allow shoppers to buy items directly from in-app photos.
The photo-sharing app will allow retailers to tag products in their in-app posts with product and price information using its shopping service.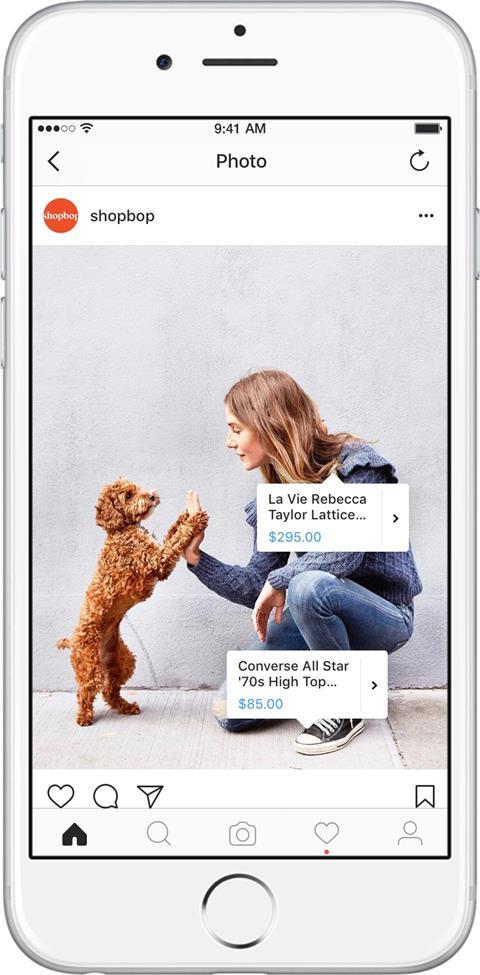 Users will be able to tap the tags on retailers' Instagram posts to go directly through to their website to buy the item in question.
The social media giant, which launched its Shopping capabilities in the US last year, has tied up with Marks & Spencer, swimwear brand Heidi Klein and slippers brand Mahabis to pilot the in-app capabilities in the UK.
Marks & Spencer's head of media and digital marketing Erin Roy said: "Instagram Shopping offers us the opportunity to realise the huge potential of our 760,000 followers.
"Instagram has always been a great platform through which to showcase our products and engage with customers.
"Shoppable posts take this to a whole new level. They are simple to create, easy for our customers to use and enhance the Instagram experience."
Instagram head of business Jim Squires said: "People come to Instagram every day to discover and buy products from their favourite businesses.
"We want that to be a seamless experience. Whether it's a local artisan, florist or clothing store, shopping directly on Instagram has never been easier."