Debenhams, Halfords, Argos and Superdry have partnered with Yocuda – formerly known as Ereceipts – on a customer data platform.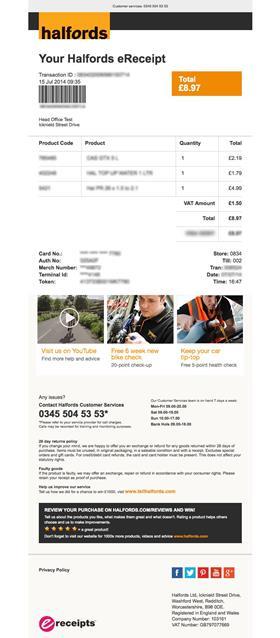 The technology supplier's latest suite of tools allows store staff to see customers' former transactions at the point of purchase while providing digital receipts for shoppers that retailers can update in real time.
Halfords and Debenhams are using the supplier's technology to identify shoppers in store and create personalised offers based on their previous purchases.
Chief executive Andrew Carroll said: "We aim to level the playing field with pure-play retailers by bringing the benefits of ecommerce tracking and personalisation to the in-store environment."
As well as providing product recommendations to shoppers based on their past purchases, retailers can embed instructional content into their digital receipts in order to reduce returns.
"Shoppers are most likely to check an online receipt three days after making a purchase and it is generally because they are thinking of returning an item," Carroll told Retail Week.
"By providing customers with how-to video on how to use their purchase, we can reduce returns and increase customer engagement."