EBay has tied up with Veeqo on a multi-listing tool that allows retailers to upload multiple products online from across ecommerce platforms.
The new feature will be available to users with an existing Veeqo account, and enables sellers to add multiple products to their eBay store from across their online operations.
Retailers using the lister tool, which was added to eBay's website this morning, will be able to list products simultaneously, rather than having to upload each item manually on to its respective online stores.
Retailers can then track sales on eBay and other online stores through Veeqo's platform.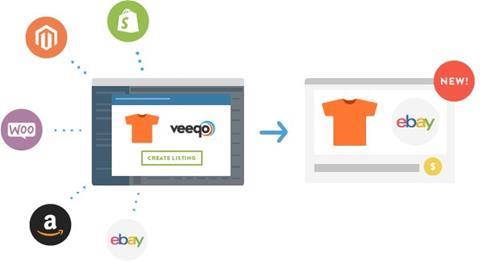 Veeqo is an online inventory management platform that enables retailers to manage their stock levels across their website, bricks-and-mortar stores and third-party sellers from a centralised platform. The retail technology company was founded in 2013 and has partnerships with various online marketplaces including eBay, Amazon and Shopify.
The firm's founder Matt Warren said: "The easiest way for a retailer to increase sales, it to sell their goods on multiple sales channels.
"Our eBay lister means we can automatically upload products from a retailer's website or Amazon store onto eBay with just a few clicks."