Kingfisher-owned DIY retailer Castorama has unveiled a new green store in France that produces more energy than it consumes.
The store in Antibes in the south of France features double insulation, low energy air conditioning and variable LED lighting that dims or brightens in accordance with the amount of natural light.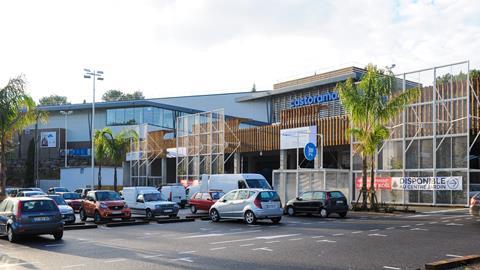 The store forms part of a £50m investment by Kingfisher, which also owns B&Q, into renewable energy as part of its ambition to reduce its energy consumption from the national grid by 10% in the next two years.
Kingfisher director of group property services Crispin Burridge said: "We continue to trial initiatives to reduce our property portfolio energy intensity and then to find ways of delivering low or zero carbon energy.
"Our latest store in Castorama France demonstrates this strategy in action and what is ultimately possible."
Castorama's Antibes store has been designed as a template for testing new, sustainable construction techniques and was reopened this month after two years of development. The original store was made up of five separate buildings, which have been redeveloped into two and 90% of site construction was waste recycled.
The store's main building features 13,400 sq ft of photovoltaic solar panels on the roof, making the store 'energy positive', according to French thermal regulations and based on the store's annual energy consumption.
Photovoltaic solar panels will be rolled out immediately across Kingfisher's distribution centres and in selected stores across the UK and France. The DIY giant also plans to roll out the renewable energy technology to the majority of the 10 countries in which it operates.
The solar panels were first installed at Screwfix's head office and contact centre in Yeovil in the summer, where they now generate a third of the contact centre's power.