CeX, which sells second-hand electronic products, said it has become the first UK retailer to accept only bitcoins, in a trial in its Glasgow store.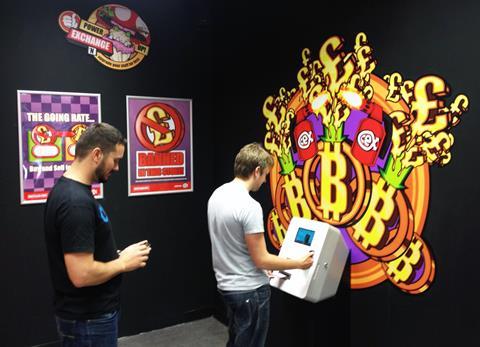 It has also permanently adopted the virtual currency on its Webuy.com website and introduced a bitcoin ATM in the Glasgow branch.
Bitcoin payment in the Scottish store launched for three days from Tuesday this week.
While the virtual currency is becoming more common in the UK, CeX will be the first store to pay out in bitcoins, meaning customers can earn the currency by selling goods.
The retailer said that the pilot also offers an opportunity to show how an independent Scotland would manage without the pound.
CeX commercial director David Butler said: "It's really exciting to be at the centre of such an innovative trial.
"In our store, the staff and customers live and breathe technology so it's only appropriate we looked at bitcoin as a way for our customers to buy and sell electronic goods. Not only does bitcoin have a number of security and access benefits, but it is also gaining popularity amongst consumers the world over."
Bitcoin is a virtual currency that works without the need for a central bank. Coins are transferred from person to person, and are kept in a digital wallet that can be accessed on a computer or mobile device. Users verify and record payments into a public ledger. Creating new coins is achieved through a process called 'mining'.