Argos has launched a personalised service to help parents choose birthday presents for their children.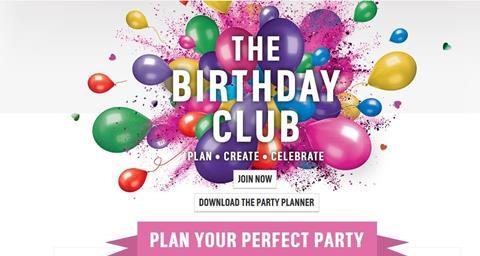 The online Birthday Club scheme asks parents for their child's gender and date of birth and in return it will send them tailored offers and party planning ideas in the lead-up to their child's birthday. So far parents have registered 70,000 children.
Argos business development manager Helen McIntyre said: "This is the first time Argos has requested customer information to send out personalised emails.
"Now we know when birthdays are coming up and how old children are we can send relevant product suggestions and advice that best matches that child at that time."
Argos will send an email to parents six weeks before their child's birthday, which will include a 20% off voucher. A follow-up email will be sent four weeks in advance with gift ideas and a final email will be sent two weeks before the birthday that includes suggested party essentials.
The Birthday Club has so far proved most popular with parents of children between two and six years old.