Alibaba has launched an alliance with international brands including Louis Vuitton and Samsung that will leverage big data to stamp out fake goods.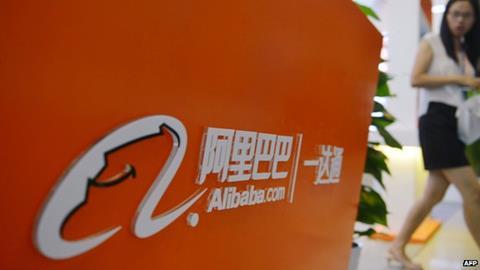 Alliance members will "pool resources and increase collaboration" to tackle counterfeiting.
Alibaba chief platform officer Jessie Zheng said: "The most powerful weapon against counterfeiting today is data and analytics, and the only way we can win this war is to unite.
Alibaba said it will provide alliance members with big data and advanced technological support
"With our robust data capabilities, we are confident the alliance will accelerate the digital transformation in our global fight against counterfeits."
Alibaba said it will provide alliance members with big data and advanced technological support.
The etailer's existing system scans more than 10 million listings on its website each day, and has helped remove 380 million fake listings.
Earlier this month, Alibaba worked with alliance member Swarovski to sue sellers of counterfeit goods on its Taobao platform.
Ebay uses human touch
Meanwhile, last week fellow marketplace company Ebay revealed it will launch Ebay Authenticate later this year, an optional, paid-for service that enables sellers and buyers to have merchandise authenticated by human inspectors.
The etailer said the program was designed to boost consumer confidence when buying high-end merchandise on its marketplace.
Vice president of consumer selling at Ebay Laura Chambers said: "We know that many shoppers may be hesitant to purchase high-end products online.
"This service is designed to help quell some of those concerns – and in turn – enhance the opportunity for our sellers to get top dollar for their items."
Sellers that opt-in to the service will have messaging on their listing that highlights that the item will be reviewed by a professional authenticator before it is delivered to the buyer.
If a buyer receives an item following inspection and it is found to be fake, Ebay has vowed to refund the buyer two times the cost of the original purchase price.