Meet the retailers and brands redefining experience
What do pasta, loo roll and razors have in common? These seemingly innocuous products are at the centre of a revolution in CX and loyalty.
Three brands in particular have disrupted these 'boring' product categories and garnered an extraordinarily loyal fanbase, as revealed in Retail Week's new report 9 CX Disruptors: Meet the retailers and brands redefining experience.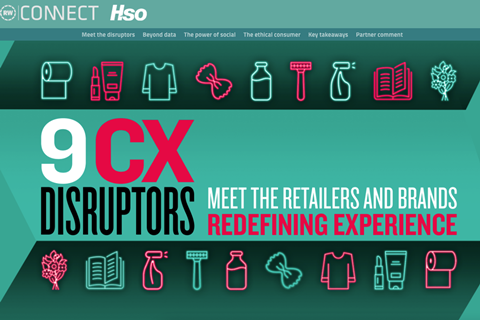 Read the report today to discover:
How innovative brands are harnessing data to drive loyalty
Which social channels will drive the best customer engagement for your business
The importance of tapping into the consumer demand for ethics and sustainability
The benefits of the subscription model

Founded in 1989, HSO is the leading Microsoft Certified Gold Partner for the Retail industry, specialising in implementing, integrating, optimising and maintaining enterprise solutions for the retail based on Microsoft Dynamics 365 and Office 365. HSO is a winner of the Microsoft Partner of the Year Award for Dynamics 365 Supply Chain Management & Finance; and a member of the Microsoft Dynamics Inner Circle. HSO employs more than 2000 professionals and maintains a worldwide presence with locations in Europe, North America and Asia.