Retailers can sometimes struggle with carrier reliability. Alison Clements considers whether delivery in-house rather than using a courier is a more reliable option.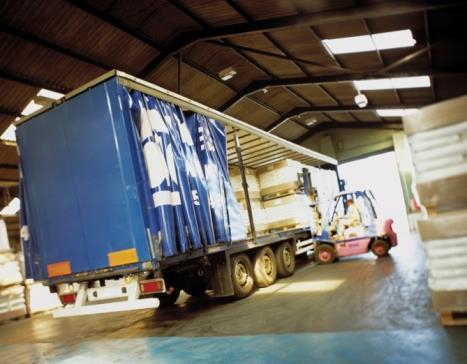 Last December, millions of web-bought presents were stranded in warehouses as snow and icy roads caused a huge delivery backlog, with many items failing to reach customers before Christmas. Tesco, Sainsbury's and Asda were all forced to suspend non-food deliveries in Scotland and parts of the Northeast in mid-December because carriers couldn't guarantee delivery before Christmas. Marks & Spencer stopped accepting home delivery orders for Scotland because its warehouses were so full with a backlog of parcels.
These were extreme circumstances, but what, if anything, can retailers do to ensure better reliability rates?
Would managing delivery in-house, as opposed to relying on couriers, improve the situation? Many in the industry admit that even without the added complication of adverse weather, the surge in online orders in early December leaves some couriers short of capacity at this crucial time.
"The problem is there simply isn't enough capacity out there for the peak trading time," says Mark Hewitt, chief executive of ecommerce fulfilment specialist iForce. "It's always seat-of-the-pants stuff just before Christmas, and although couriers plan carefully with retailers and bring in extra manpower for the predicted volumes, they just can't cope if the agreed 100,000 orders expected from their client in December suddenly becomes 120,000. Throw in snow, and you're buggered."
For retailers that already manage some deliveries in-house, it's been possible to benchmark their own reliability rates against those of their third-party couriers, and often they see better performances from their own fleet of vans and drivers. "A distinct advantage of taking care of deliveries yourself is employees are more likely to turn up in bad weather for the good of the company," says one retail supply chain director who asked not to be named. "You tend to get a higher level of commitment from your own people." Conversely, another commentator says leading retailers' experienced drivers refused to take to the roads in snow on health and safety grounds, and had to bring in outside help last winter, so the issue of commitment is debatable.
More to offer
Retailers going it alone certainly won't have the scale, global networks or ability to flex capacity that third-party specialists can offer. "A large, third-party logistics provider with global reach can scale up and down depending on customers' needs, and will also be able to help a retailer outsource or consolidate warehousing if necessary," says Susan Perry Whitehead, director of industry sales at DHL.
Navigating the often complex import and export regulations of foreign markets can prove a stumbling block for retailers unaware of such restrictions. Whitehead adds that carriers can also offer services such as an alternative delivery place – DHL has service points in high street locations, so customers can arrange to pick up a parcel or return it at their convenience. The cost of doing so in-house might make that prohibitive.
Nightfreight's Deliver2home, which provides two-man deliveries for clients including John Lewis, B&Q and M&S, had access to 50 warehouse sites across the UK last winter, as it could tap into the space of its parent company Nightfreight. "Having that extended capacity was very helpful because we were able to keep stock moving," says Paul Tyson, director of Deliver2home.
"Other carriers experienced the biggest problems where deliveries were jammed up, and there was no space for the next load." Deliver2home also had limited problems because deliveries are pre-booked and confirmed by customers. "Our drivers always ring ahead to confirm people are in for the delivery, and with that direct communication you can work around any last mile issues."
Hewitt says some retailers he knows are seriously looking at the business case for bringing elements of delivery in-house, but thinks there are limits to what can be achieved. "Snow will affect your own vehicles too, so having your own fleet probably won't make any difference to performance," he says. What's more, bringing full-scale home delivery in-house will also have a big impact on carbon footprint. If moving delivery in-house is out of the question, retailers should instead focus on spreading the risk, suggests Hewitt.
He says it makes sense to work closely with a favoured courier and give them 60% of the orders, but adds it's also wise to use several others so you build some flexibility into your delivery network. "I think those retailers that suffered most last year were relying on one-carrier solutions. It's amazing so many still work in this way."
Halfords multichannel development manager Jon Asbury says a few retailers already have a good model for bringing more delivery in-house. Retailers such as John Lewis or Comet, for instance, have vehicles and specialist experience of home delivery – particularly two-man deliveries of heavy goods – so it might make sense for them to extend their capabilities, he suggests. "But for many players, including Halfords, without an existing fleet or extensive experience, there's nothing to build on," says Asbury. "We will continue to work with our favoured carriers to keep improving customer service. In particular, we have to give them accurate forecasts of what volumes we expect."
Halfords uses Royal Mail for small parcels, Yodel for manageable parcels and Nightfreight for larger items. It also uses the Metapack fulfilment management system, which matches delivery needs with the most suitable, available delivery partners. "This worked very well for us last winter, because when certain couriers said they'd reached capacity the system automatically found alternatives for us. There is also a good reporting element to the Metapack system so we have a robust way of monitoring how our delivery partners are performing," says Asbury.
The road to success
Regardless of impending bad winter weather, constant efforts need to be made to improve delivery success rates. "We recently opted for 'standard signature', which means neighbours can sign for certain goods, and we're also introducing the website functionality for customers to leave clear instructions that will make a first-time delivery more likely," says Asbury. The fast growth of click and collect is also easing the delivery reliability issue.
Contingency planning and constant communication is vital, says Perry Whitehead. "And today, retailers require greater visibility from carriers for customers around the location and timing of packages during peak times – with contingency options if they are unable to fulfil this. This way they are able to maintain open dialogue with customers and if necessary, advise them on realistic delivery timeframes should they be in an affected region."
Some question whether the carriers, in a bid to offer low delivery prices to retailers, are spreading themselves too thin, resulting in mayhem when demand takes off and bad weather kicks in. "The reality is customers don't want to have to pay for delivery so we are negotiating the best prices on their behalf," says Asbury. "There must be a commercial tension in the relationship retailers have with carriers, because of this customer-driven situation. It means carriers have to become more efficient in how they operate."
Planning with delivery partners for a busy Christmas can't start too soon. "We are putting a lot of pressure on couriers to make sure they have capacity this year," says Asbury. "Like many retailers, we're having face-to-face meetings, talking about this at conferences and being vocal about our needs." 2010 was an exceptionally challenging winter. Retailers and carriers alike will be hoping that lessons learnt from last year will avoid a repeat experience.
Snow joke - bad weather and home delivery
Snow played havoc with the grocers' 2009 Christmas deliveries. Asda had a backlog of 500 deliveries from the weekend before Christmas and extra vans were in use
In the run-up to Christmas 2010, John Lewis suspended its premium delivery services across the UK until after Christmas, and it was no longer guaranteeing pre-Christmas home delivery in Scotland, although click and collect was still in operation
Last Christmas, Amazon's deadline for delivery by first-class post was midday on December 18 – two days earlier than the previous year. Best Buy, Boots, Carphone Warehouse and Jessops also brought forward their order dates for Christmas delivery
M and M Direct was forced to halt guaranteed pre-Christmas deliveries on December 19, 2010, three days earlier than expected, resulting in £2.5m of lost sales