Transline, the employment agency embroiled in Sports Direct's warehouse scandal, is approaching a rescue deal with Assist Resourcing.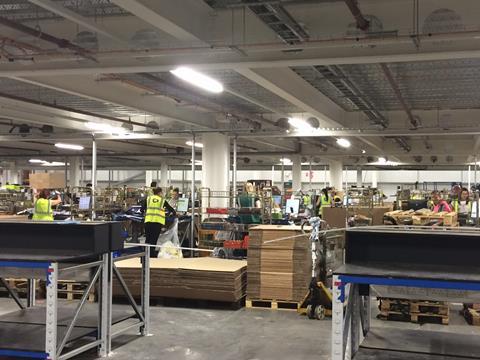 The temporary workers agency, which has been teetering on the brink of administration since last month, is understood to be nearing a takeover deal with privately owned employment business Russell Taylor Group's subsidiary.
According to Sky News, a deal to save the struggling agency, which has lost high-profile retail clients including Asos and Amazon in recent months, could be reached this week.
Transline, which employs approximately 11,000 temporary workers, blamed "tighter margins" across the employment sector for its financial woes, and said it needed additional funding of £6m from potential investors.
Sources close to the situation said that Russell Taylor Group, which snapped up Assist Resourcing earlier this year, saw Transline as an attractive acquisition prospect due to its ongoing partnership with Sports Direct.
The retailer has continued to work with Transline despite being urged by MPs to cut ties with the agency last September, although it has appointed a workers' representative to its board in an effort to assuage concerns about its warehouse working conditions.
The controversial staffing agency also counts JD Sports among its major retail clients.
Transline renewed its filing of a notice to appoint administrators earlier this month in an attempt to complete a rescue bid, and it is understood that another renewal is likely if talks with Assist continue.