Better preparation for peak trading days like Black Friday emerged as the biggest theme up for debate at Retail Week's Supply Chain Summit.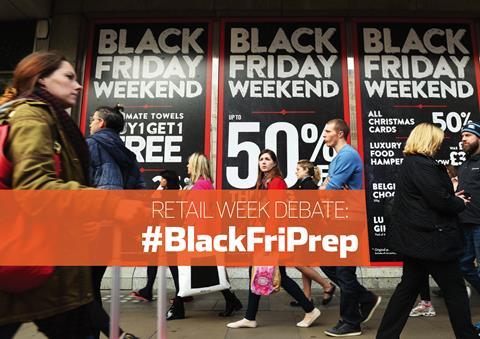 The message was loud and clear – retailers who fail to learn lessons from last year's shopping frenzies will suffer significant reputational damage.
Speaking at the conference, John Lewis' online director Mark Lewis claimed "warning shots" were fired last year when supply chains of some the country's biggest retailers struggled under the huge spike in demand.
A number of websites crashed as online traffic surged, while courier firms struggled to complete next-day deliveries that had been promised to customers.
In an effort to delve deeper into how retailers can better plan ahead for this year's Black Friday, Retail Week teamed up with BNP Paribas Real Estate to run a live Twitter debate.
The debate generated so much interest it even trended on Twitter. Catch up on some of the key conversations below, or search #BlackFriPrep to follow the entire debate.
NB. If you are using our mobile site at m.retail-week.com, please follow the 'Click here for video' link to see the blog.