PAID FOR POST
The Hermes Supply Chain Blog on Retail Week
Retailers adopting an omnichannel model might have a competitive advantage, but those only focusing on the front end risk damaging their reputations with customers for good.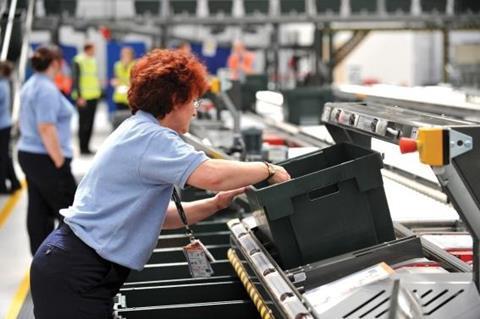 That was the stark message behind the findings of LCP Consulting's new report 'The Omnichannel Dilemma'.
Based on interviews with retail board directors and department heads, the research revealed significant risks for those retailers who are not building fully integrated omnichannel business models. Over a third (37%) of UK retailers who claim to be omnichannel retailers have experienced an increase in customer complaints demonstrating that a focus on the front end, without the back end to match, isn't working.
These findings clearly illustrate retailers face a critical choice about where they should focus their investments to ensure future success.
As Stuart Higgins, retail partner at LCP Consulting, points out: "Retailers may attract customers by managing the front end, but that is only half the story. How likely will they be to return when the experience doesn't match the promise?".
The LCP research identified the need for retailers to understand where they sit in the marketplace, what they should focus on and the best model for them to adopt, using four Retail Archetypes defined by LCP. These comprise:
Omnichannel pioneers – fully committed to transforming front and back end operations to deliver a seamless experience to customers
Omnichannel followers – recent converts to investing in omnichannel retailing without a fully integrated business model. Retrospectively fixing their back end systems to keep up with omnchannel leaders, and as a result, running the risk of not establishing the core systems for long-term success
Optimised multichannel or pure-play retailers – have made a strategic decision to adopt either a multichannel or pure-play approach and are often very effective
Challenged multichannel retailers – trying to adapt to a multichannel world by bending existing bricks and mortar infrastructure. Clear warning signals that this group is in danger of terminal decline, with lacklustre growth reported.
The real challenge for retailers is today's multichannel world is to understand which Retail Archetypes they are, and then define which model will provide a sustainable route to growth.
This sentiment is perhaps best summed up by John Lewis' operations director Dino Rocos: "I'm seeing some retailers who are building organically on their current model and I am flabbergasted because it is self-evident that three, four, five years down the line that that's not going to be the right model. They should be pausing, evaluating where they are investing, and then investing in the model that is appropriate for the longer term," he says.
Taking a step back and assessing which business model is best suited to ensuring future profitability is clearly more vital than ever.