The logistics of moving products across the globe can mean profit growth is hard to come by. Liz Morrell examines how retailers are reducing inefficiencies in the supply chain as they expand internationally.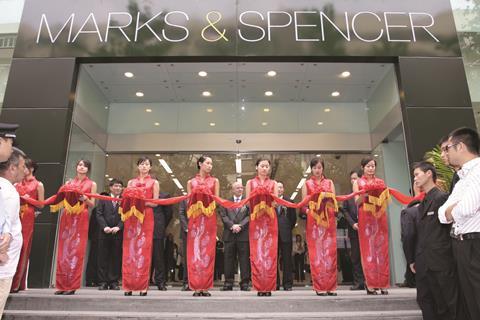 Retailers of all sizes are seeking to exploit the opportunity of international expansion at a time when the domestic market in the UK is shrinking or stagnating. The strategy has frequently become an increasingly viable route for revenue growth, but that means nothing if it doesn't translate into profits.
Internationally expanding retailers frequently stumble at this hurdle as they look at the sales potential for new stores and ecommerce abroad, while overlooking the inefficiencies such strategies can inflict on the supply chain.
Retailers have to decide on their delivery model for fulfilling international markets and whether to balance wasted mileage - which international distribution is inevitably guilty of creating - against the risk and cost of establishing other models abroad.
For many UK retailers the starting point is a UK distribution centre delivering internationally, either to stores or direct to online customers. From there, there is also the possibility of expanding into new territory with regional hubs in strategic locations. But this in itself can introduce inefficiencies at the start because retailers sometimes deliver to a destination closer to the sourcing point than the UK distribution centre - this often happens to retailers targeting markets in the Far East in particular.
The wasted mileage, combined with the carbon output this generates, can look horrific on paper, especially for retailers that have spent the past few years tackling supply chain inefficiency in an effort to improve their green credentials.
But, as one fashion retail supply chain director points out, such green intentions have sometimes been abandoned since the recession and instead much of the focus is on protecting businesses from the risks of being unsuccessful in a new market. "When we first started looking it was about carbon - that's all gone out of the window and it's about survival now," he says, speaking anonymously.
Establishing priorities
Stuart Higgins, director and partner at LCP Consulting, and a former supply chain director at First Quench Retailing and head of logistics at Halfords, says retailers must decide what is most important to them.
"When a retailer enters an international market it's a balance of risk against investment. It's not unusual to want to use established infrastructure because though the operation costs are high, that pales into insignificance against the risk," he says.
This model of fulfilling from an established UK-based supply chain and then distributing to overseas markets is particularly popular with fashion retailers. Nearly two thirds (64%) of Asos' sales come from outside the UK, and Supergroup is growing fast internationally, opening 14 overseas franchise stores in the first quarter of 2013/14. Part of the appeal is visability and control over a particular type of stock. Fast-fashion product generally has a short shelf-life and this is, for the time being at least, the most efficient route for these businesses.
David Roberts, distribution director of Aurora Fashions and Karen Millen, says the fashion group enjoys the control distributing from the UK brings and that inefficiencies are countered by the ability to know where stock is.
The exceptions to this are a Hong Kong hub for the reverse-season Australian market, and US distribution centres for Coast and Karen Millen, which both have slower product turnarounds.
Some of Aurora's larger franchise partners also ship direct where size allows. "The companies within Aurora, in common with most other retailers, don't want to fragment their inventories in too many places," Roberts explains.
"We want a single global product source and that does tend to drive you towards a single point of distribution because we don't have the critical mass to do otherwise."
For some the decision to distribute from the UK is about size - they haven't yet reached the tipping point that makes alternatives such as regional hubs effective. Arcadia, for example, is only now considering regional hubs, despite the size and scale of the group. "At the moment we distribute internationally from our distribution centres in the UK - we are exploring the idea of regional hubs [overseas] but it's not confirmed as of yet," says aspokeswoman for the retailer.
Reaching critical mass
Deciding when critical mass is reached can be tough. "One of the big questions is at what point is there critical mass to handle regional warehouses so you don't end up double handling products. Otherwise you have the impact of cost, carbon and a longer, more complex supply chain with lower service levels, higher unit costs and lower margins," says Kenneth Porter, director of supply chain consultancy Total Logistics.
Roberts believes critical mass is dictated by sector. "The answer lies in what kind of business you are. If you're a fashion business then [having regional hubs] creates too many risks of getting the wrong stock in the wrong place at the wrong time."
Some retailers will take the halfway-house option of a shared space in an international warehouse that allows them to decide if inventory needs warrant an international hub of their own. This is the model value retailer TK Maxx adopted. It began with UK distribution, then adopted a shared service model, before establishing its own regional warehouses in Germany and Poland.
Marks & Spencer head of international logistics Jeremy Cobbold says the retailer's international expansion has resulted in it completely changing its thinking from a UK-centric approach to a global overview. He believes the hub model works because of its scale. "It makes sense to route your supply chain through the UK for small, developing markets but when a market meets critical mass it becomes viable to create routes direct to market from sourcing regions," he says.
For example, M&S sources direct from suppliers about two thirds of its products for its operations in India. "The supply chain needs to adapt to the differing market requirements. It's not just about cost and speed to market, so lead times of differing routes to market need to be evaluated carefully," says Cobbold.
The reality is that global sourcing, like global expansion, can't be ignored because it allows retailers to access the best suppliers with the best skills at the most competitive prices for their businesses. However, it is a balancing act that is requiring ever greater analysis and visibility of the supply chain.
Big data's big advantage
The use of big data to help improve supply chain planning is key. That's according to Jon Buckley, regional commercial director EMEA of APL Logistics, who believes the need to cut out inefficiencies in the supply chain requires retailers to work more closely with their partners than ever. "Transparent and flexible supply chains then offer the ability to defer final delivery decisions until as late as possible to meet their retail demands in particular markets," he says.
Determining the right point to update an international supply chain strategy in order to retain efficiency varies by individual retailers and categories. "I don't think there is a one-size-fits-all strategy," says the head of international logistics of one fashion retailer who asked not to be named.
"Each business is different and it's about looking at your long-term aims and fitting the supply chain around [them]," he says.
Planning is crucial. "The issues come when retailers don't look far enough ahead in their business plan and develop a global network to supply their global requirements," says Stuart Higgins, director and partner at LCP Consulting. He believes that eventually most retailers will reach a tipping point where it becomes more viable to invest in international infrastructure. However, taking full advantage of that tipping point requires retailers to recognise the potential early enough, he claims.
The challenge for retailers is recognising where the advantages of a different model lie, and doing so early enough in the planning cycle that they have time to prepare for change. Only then can potential inefficiencies be addressed.