Jacqueline Gold, who made Ann Summers one of the best-known brands in retail, died last week. Here we pay tribute to her legacy.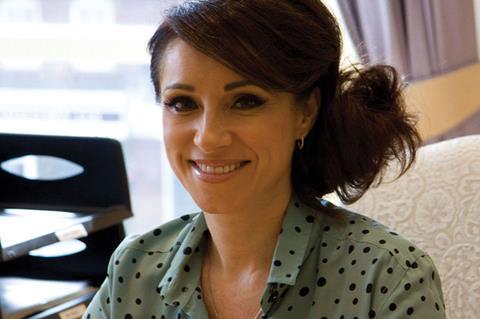 Mould-breaker in a man's world
A trailblazer and a visionary, Jacqueline Gold was one of a generation of women who forged their way in a then male-dominated industry.
Gold started her career in 1981 as an intern at Ann Summers, bought by her father when it had just two shops. It was rare at the time for a woman to have such influence, but within a decade she had become chief executive.
Throughout her career, Gold promoted women in business. In 2016 she was awarded a CBE in recognition of her services to entrepreneurship, women in business and social enterprise.
Ann Summers' groundbreaking Party Plan direct-selling model created opportunities for customers – who were mainly women – to make money through the business.
In 2019 Gold was recognised at the Retail Week Awards with the inaugural Retail Activist Award for her campaigning on diversity and equality.
On accepting the award, she said: "I want women to have the same job opportunities as men, the same promotion opportunities, the same pay, the same bonus, the same funding opportunities, without quotas, without [gender pay gap] reporting, without positive discrimination and without all the things we continually have to keep doing to make this happen."
Gold will be remembered for her tireless efforts towards achieving equality, including her role as an ambassador for Retail Week's Be Inspired diversity programme.
Changing the high street
Ann Summers store openings were often resisted by landlords, local authorities and even consumers who initially viewed the sex toy and lingerie brand as a seedy presence – Gold once even received a bullet in the post – but she recast the retailer's image.
Under her leadership, the business successfully repositioned itself. While it sold sex toys, it became much more mainstream and its specialist lingerie status allowed it to win locations that it would previously have been denied.
This was testament to Gold's ability to engage and convince property owners to allow the retailer to open in their premises.
Today there are approximately 80 Ann Summers branches trading, down from a higher number following a company voluntary agreement (CVA), but nobody would question the retailer's right to have a presence as they might have in the past.
Personal resilience
Resilience is a prized leadership quality and Gold had it in spades. From how she lived with her illness to overcoming a poisoning attempt, she faced up to every challenge life sent her way.
Gold lived with stage-four breast cancer for seven years, which few would have known as she carried on running the business as normally as she could. During the course of her life, she also faced childhood abuse and the loss of a baby son.
In terms of business challenges, she steered Ann Summers through its CVA.
Last year, she tweeted: "I've overcome several challenges in my life and resilience is one of my key characteristics. If you can find some positivity in the obstacles life throws at you, you can survive them, and I think this is what resilience is; and you need it in life and in business."
A social media CEO
Gold was always in tune with the times. Just as she modernised Ann Summers' image, she also saw the changes sweeping society and tuned into them to drive her business forward.
Social media was one trend in which she quickly saw potential. Her final Instagram post, about an International Women's Day event hosted by Ann Summers, read: "Things will not improve if we don't acknowledge the problems and work together to find solutions.
"Everyone must be willing to have these conversations, challenge societal norms, and take action to create meaningful change. It may not be easy, but progress must happen."
Her final tweet in February was to set right a Twitter user who commented on the funeral of her beloved father, the man who set her career in motion.
Gold was always one of the most contemporary retail leaders. Her personal and professional ability to tune into the zeitgeist – a trait vital to the success of consumer-facing companies – enabled her to build a business that constantly renewed itself for the times.