Start-up We Are Pop Up has introduced a new platform designed to allow retailers to connect with owners of available property spaces.
We Are Pop Up, which launched a crowd-sourced retail property letting scheme ShopShare earlier in the year, says its new brand to brand messaging platform has been designed as part of its aim to "bring down the barriers to access retail space and connecting people with people".
The social network will enable retailers to reach out to one another to collaborate on retail projects, pool their budgets to book larger spaces and grow their networks.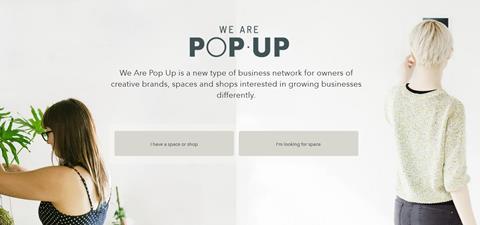 Speaking of its latest venture, We Are Pop Up's chief executive Nick Russell said "First we connected tenants with landlords, now we connect brands with spaces. With each new feature, we make the world of retail property more open to innovation and opportunity."
We Are Pop-Up has over twenty thousand members in 101 countries.