Venetian book shop Libreria Acqua Alta's store design to make the retailer stand out whilst defying its flood-prone location.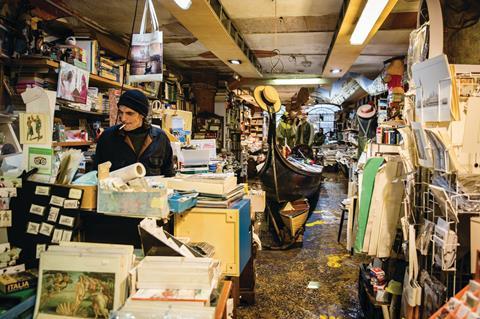 Venice is prone to regular flooding, making retailing in some parts of the city problematic.
At Libreria Acqua Alta ('high water bookshop') the issue is tackled head-on by putting the books above the level reached when high water hits. Practically, that means books in baths, in a full-size gondola and on shelves, but nothing at floor level.
The store bills itself as "the most beautiful bookshop in the world" and the staff are to be seen wandering around the interior much like in a branch of Waterstones, except they may be Wellington boot-clad.
An external courtyard has a staircase against a high wall composed of large books which shoppers are invited to climb to enjoy the "wonderful view".
The store has no website and yet in spite of its backstreet location in the Castello district visitors to the city wade a path to its door.
Sometimes what seems like adversity really is turned to advantage.