A shop selling just a single item and located in a large shopping centre might not sound the most commercial proposition, particularly if the commodity is footwear.
Yet such is the appeal of the humble flip-flop that Havaianas, the Brazilian brand that trades in nothing else, has seen fit to open a store in Westfield London.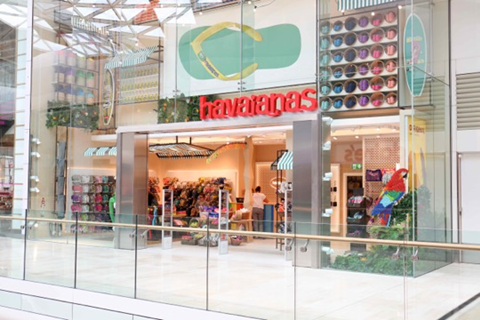 Having taken the decision, the next dilemma that faces the single-item retailer is how to fill a space and make it interesting. Fortunately for Havianas, a myriad of colours and printed designs are applied to its footwear meaning that creating an eye-catching store is not hugely taxing.
In this instance, the store features a graphic of a giant flip-flop directly above the entrance. And for the displays themselves, a lot of space is given to faux beach kiosk awnings that sit above the merchandise. Finally, perhaps in order to reinforce the tropical message, a Toucan, formed of mini flip-flops, fills the right hand window.
It is possible to run with just one item if colour is on your side, but deft visual merchandising helps.