The London wine seller's new shop manages to exude refinement and remain authentic while catering for most budgets on the vino consumer spectrum.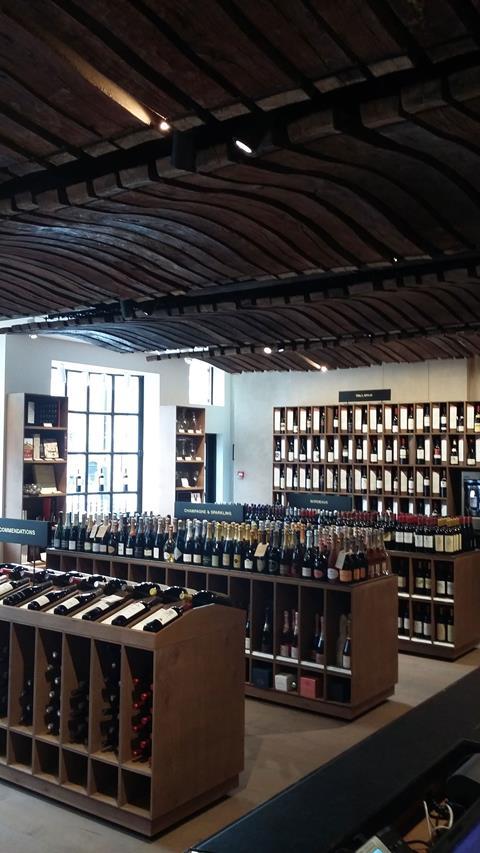 Berry Bros & Rudd has been in operation as a wine merchant near Pall Mall since 1698 (it started life selling coffee and spices), but has only had a shop proper, with wine on display, since 1994.
Since late May, however, the store has occupied new premises at 3 St James's Street, which have enabled it to double the number of wines it has on view and to accommodate 8,000 bottles on the sale floor.
This is a grand establishment, and the expectation exuded by the tasteful and sober surroundings (fitted out by Cumberland Construction) – including a ceiling fashioned from deconstructed barrels from a southern French château – is that things will be top-end.
Yet the best-selling bottle in the store, the house claret, is very affordable at £9.95. There is, naturally, a 'Fine Wine Reserve' with bottles for sale at upwards of £10,000, but this is a store that really does cater for all pockets.
More to the point, it has avoided the trap of becoming a Disneyfied house of wine that looks good but somehow doesn't feel authentic.