At a time when in-store differentiation has never been more crucial, the discounters are upping the ante with increasingly slick operations.
Close your eyes. Turn around. Now open them. Where are you? You're in Lidl of course. And how do you know? Well, it's not a bad question.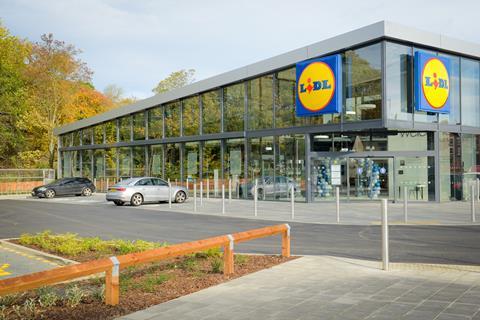 There was a time when it was fashionable to say that shoppers would know they were in a Lidl by the long lines of shelves featuring cardboard boxes with the sides torn off.
And those determined to knock the German discounter used this as proof that its stores were unpleasant places and not really worthy of serious consideration.
Walk into a Lidl today and there are still a few boxes with the sides removed, but for the most part, the stores are pretty well organised and shoppers know their way around.
The best retail, we are told, is that which you recognise, and to a large extent that is what determines a brand's point of difference.
But what about Aldi? Surely it is more or less the same as Lidl but with mildly different signage and perhaps the occasional shift of colour scheme?
Perhaps, but anybody who visits the two on a regular basis, will be aware of the difference in the same manner as, say, fashion devotees will know when they are in a New Look or an H&M. And that is enough.
The discounters have differentiated themselves and as they seek to expand their estates, more people will get to know what the inside and outside of their stores look like.
Standing out
Lidl and indeed Aldi used to be known for the wrong things. Slow processing at the tills owing to a pretty rudimentary cash-taking and product-coding system, somewhat dingy, utilitarian interiors and staff more intent on replenishment than customer service.
"Differentiation remains central to breeding loyalty, whatever the nature of the format or sector involved"

John Ryan
Almost all of that is a thing of the past and in many ways, these are stores that most will feel pretty comfortable shopping. Little wonder that the big four are looking to their laurels.
Differentiation remains central to breeding some kind of loyalty, whatever the nature of the format or sector involved.
The big supermarkets have worked hard at this, but the discounters have done something similar and the experience is now broadly the same as shopping a mainstream grocer.
The interesting question is where do you go if you are a large supermarket where sales have plateaued and those further down the food chain appear to be on the verge of catching you up?