News that Tesco is trialling a cashless Express store at its Welwyn Garden City HQ is no real surprise, given that everyone from Amazon to Alibaba has been grabbing headlines and admiring glances for their scan-and-go, checkout-free stores.
The assumption in all of this is that 'convenience' in the 21st century means speed and little else matters.
But is this always the case and if speed is all that's involved what is the nature of the convenience 'experience'?
"There are examples of convenience that mean comfort and ease, rather than full throttle"
A visit to the any of the scan-as-you-go or wallet-in-your-phone stores in China reveals a simple truth: there is a whole lot more to convenience than simply 'get in, get it, get out'.
In fact, the stores using this kind of technology in that part of the world are frequently about slowing things down. Shoppers select at their leisure and then talk and relax prior to eating what they've chosen, all in the store. By this reckoning, convenience means a real experience and ease matters more than speed.
Contrast this with the rush, rush, rush that is the inference of the Tesco trial and it looks as if we are all very busy indeed. But even on this side of the world, there are examples of convenience that mean comfort and ease, rather than full throttle.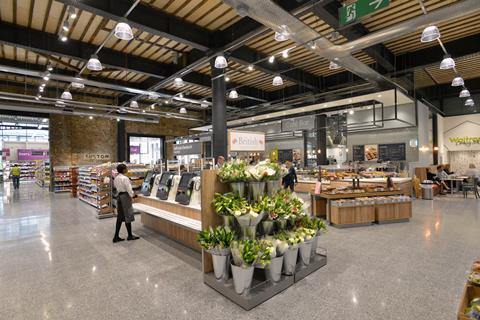 A case in point is the Waitrose store that forms part of the Kings Cross development in central Lonndon, which in spite of its large size is a convenience store, owing to the fact that shoppers arrive and depart on foot, and there is no parking nearby (meaning top-up and grab-and-go shopping missions).
It is certainly possible to find what you want and get out quickly, albeit using self-scan checkouts. But if the mood takes you, you can select something from the deli counter, have it plated and brought over to you while you enjoy a Côtes du Rhône in the wine bar. If you're there at the right time, you might even get to watch a jazz combo for free while you quaff. This is a whole lot closer to the Chinese 'experience' than rushing through in order to get back to your desk.
Perhaps retailers might consider whether it's worthwhile investigating 'slow retail' where shoppers might actually glean a measure of enjoyment from heading into a store.
This may not be for all but it certainly seems to chime with east Asia's convenience shoppers who are, for the most part, substantially ahead of us when it comes to deploying in-store tech.
Tech is equally useful in slow retail and makes you wonder what convenience actually means.

John Ryan is Stores Editor at Retail Week.