Jigsaw is thriving in the current climate after passing the £100m mark in full-year sales and it is its unique image that sets the retailer apart.
Upmarket fashion chain Jigsaw opened a store a little over a week ago in the Westfield shopping centre in Shepherd's Bush. Nothing terribly remarkable in that, you might think – this is an upscale proposition that requires a steady flow of affluent shoppers passing through its doors to turn a coin and West London is nothing if not well heeled.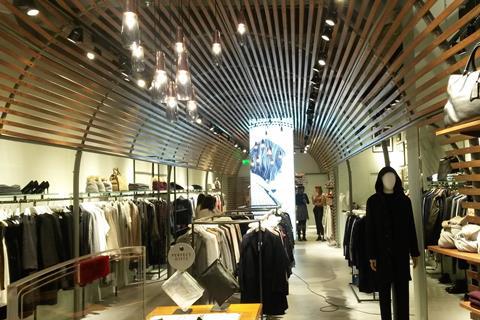 However, what makes this Jigsaw different from the others is its unique design.
The store has a ceiling that looks like the underside of a large rowing boat with a few planks removed. This wooden barrel-vaulted structure captures the eye purely out of an appreciation for the craft involved.
This is clever stuff and slick, but in a traditional sense rather than being over-produced – and it will garner admiring glances.
The real point about this store however is that, like most other Jigsaw branches, it is something of a one-off.
Standing out
Peter Ruis, Jigsaw's chief executive, takes a keen interest in store design and when the retailer opened its 'Emporium' on London's Duke Street in the spring of 2014, he was on hand to explain what had been done.
"The real point about this store however is that, like most other Jigsaw branches, it is something of a one-off"

John Ryan
Fast-forward 18 months and the new store is a piece of eye-candy in just the same manner as that branch was (and still is, for those who are regular customers).
Last week Jigsaw unveiled a set of results which saw like-for-like sales up 12.3% as it broke through the £100m barrier.
This is pretty good considering that there are just 70 Jigsaw stores in total, and with the exception of Duke Street, the overwhelming majority are what might be termed 'boutique' in terms of size.
And all of this at a moment when things have been pretty tough for fashion retailers and when markdowns, rather than full-price sales, have been the order of the day for some.
Could it in fact be the case then that alongside its international aspirations, Jigsaw is succeeding by maintaining an almost independent sense about it that helps shoppers to identify more readily with it?
Do those heading through its doors do so with the sense that they are entering something different?
One thing is certain – Jigsaw ploughs its own furrow as far as the way its shops look and this appears be paying handsome dividends in the current climate.