Mamas & Papas is to push the button on a rebrand including a new logo, packaging, store design and improved services.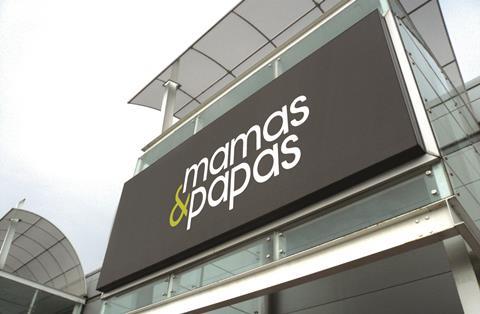 The shift is to put it at the "heart of parenting" as it aims to strike a hammer blow to rival Mothercare's revival hopes.
The maternity specialist will unveil the raft of changes in its new store in Trinity Leeds shopping centre, which opens on Thursday, and plans to roll them out across its UK estate this year. Its entire global portfolio will be revamped by 2015.
Mamas & Papas deputy chief executive Tim Maule said the rebrand would "differentiate us from our competitors".
Maule said service is at the heart of its strategy and Mamas & Papas has retrained customer services teams to deliver initiatives such as one-to-one consultations and "bump-fitting" services.
Mothercare, which is attempting to turn around its struggling UK business, is also focusing on customer service.
The new Mamas & Papas logo has been changed from dark blue to white and lime green, which Maule said represented a "fresher direction" for the brand.
The colour scheme is designed to help the retailer stand out on the busy high street.
Product packaging will also be modified. As well as carrying the new logo and imagery, it will have more information for parents on the age-appropriateness and developmental benefits of products.
The packaging is designed to work across multiple languages to serve Mamas & Papas growing international portfolio. The retailer operates 26 stores overseas.
Mamas & Papas is also pushing a price match promise, a two-year guarantee and a one-year returns policy.
The initiative follows Mothercare's price match relaunch, which it has been heavily promoting as it tries to communicate its value credentials to woo customers back.