The first pop-ups aiming to capitalise on the Christmas rush have been opened by the entertainment retailer.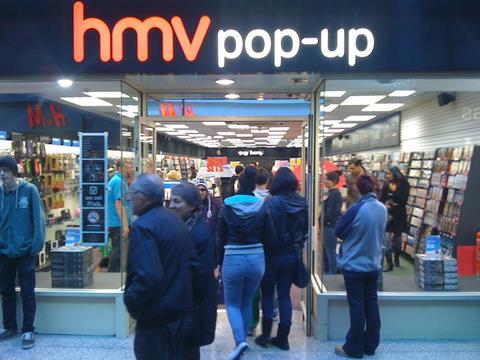 HMV has opened its first pop-up stores in the run-up to Christmas. Harrow and Lakeside (where the retailer already has a unit) both opened for trade this morning and are expected to continue trading until early to mid-January, according to a spokesman, who added that "in a typical year we open around 10 of these".
Barnstaple, in north Devon is slated to welcome an HMV pop-up with the next fortnight. It will be the first time the retailer has operated in the town.