Lingerie retailer Ann Summers is to rename four of its prominent stores 'Man Summers' in the run-up to Valentine's Day in an attempt to lure in male customers.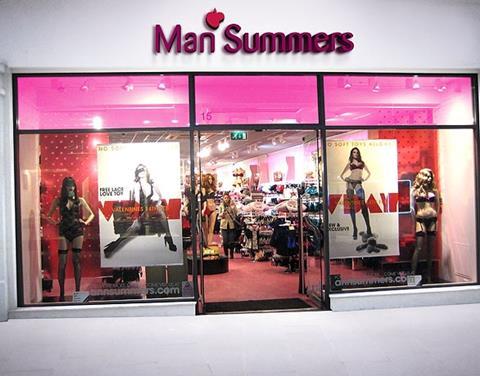 For a week from February 8, Man Summers shops in London's Oxford Street, Glasgow, Cardiff and Manchester, will aim to offer men the perfect Valentine gifts.
Live models of all shapes and sizes in stores will showcase Ann Summers' lingerie ranges, making it easier for men to judge bra sizes.
The retailer will also lay on promotional 'man cabs' with models inside to pick up male shoppers seeking Valentine gifts and take them to the stores.
Ann Summers will also distribute leaflets and gift guides advising men on underwear size, style and shape. It has launched a racy viral campaign targeting male customers.
Click here for comment from Jacqueline Gold.