Leading fashion retailers say standalone menswear shops are where the money is, but is this just a few peacocks preening? John Ryan reports.
We are, apparently, in the middle of a revolution in fashion, specifically male fashion. The popular opinion voiced by many is that men are suddenly a lot more aware of how they look and a rash of male grooming parlours and chichi boutiques is the response to this. In the fashion sector, there is talk that this trend has created a golden moment for men's standalone stores, with the retailers who are opening them reaping the rewards.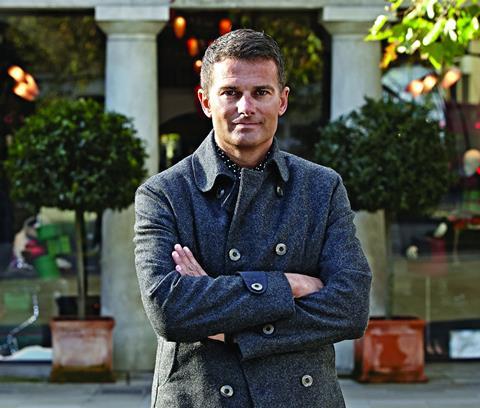 But have men really changed their ways and is this indeed a high-water mark for retailers operating male fashion standalones? Peter Ruis, chief executive of Jigsaw, casts a sceptical eye over what is happening: "I don't necessarily believe in this idea that it's a heyday for menswear," he says, adding that "there's obviously still group of men that have no interest [in fashion]. Men buy when they need something."
Jigsaw is, in fact, beginning to open menswear standalone stores, but the speed at which this is taking place indicates a toe-in-the-water attitude. Currently there are three Jigsaw menswear stores and all of them are in London. Ruis says that there are "more to come" and that he can see 15-20 branches "within the next three to five years" and that these will be located in "London villages".
The menswear market is very much smaller [than womenswear]. It's worth about a quarter of the women's market

Nick Keyte, head of menswear buying and travel, John Lewis
Given that there are a little more than 100 Jigsaw outlets across the UK (including John Lewis shop-in-shops) and that the intention is that further men's stores will be located within the capital, it is tempting to imagine that the standalone male fashion store is strictly a metropolitan phenomenon. This may, of course, have something to do with the fact that Jigsaw is a "bridge" brand, as Ruis labels it, meaning that it falls somewhere between designer and mass market in terms of price. Or put another way, male shopping at Jigsaw standalone stores will probably fall into the investment purchase category and therefore fewer shops are needed to satisfy demand, even though there remain an insufficient quantity currently.
It's a view backed up by Nick Keyte, head of menswear buying and travel at John Lewis: "The menswear market is very much smaller [than womenswear]. It's worth about a quarter of the women's market."
Setting the pace
The mainstream fashion market is undergoing dramatic change with some being more active than others in the matter of opening additional standalone menswear outlets (see New Look fact box, below). But has the impetus for this been provided by the independent market? David Dalziel, creative director at consultancy Dalziel & Pow, comments: "We are dressing down, but with a more distinct style and more varied choice. We are less reliant on the mass-market commodity retailers and more engaged with independent and niche brands."
Shoppers have to look quite hard to work out that these are outposts of big, cross-border retailers
Dalziel notes the rise of faux indies such as Canadian retailer Club Monaco and US operator J Crew. Both brands appeared in the UK less than two years ago and both opened large stores in prominent London locations such as Regent Street and Sloane Square, which included menswear as part of the offer.
But both also opened very small boutiques in modish parts of London such as Redchurch Street and Lambs Conduit Street. Shoppers have to look quite hard to work out that these are outposts of big, cross-border retailers and they stand as a sign of the appeal of the independent sector in setting the pace when it comes to menswear.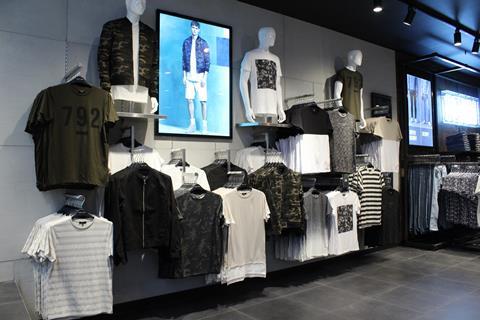 It is a trait that's been around for a while – the Topman General Store opened in 2011 at Spitalfields and looks nothing like one of the retailer's high street branches.
Dalziel says that the menswear indy sector is influential, but that there remains some way to go: "At the mass level the influence of the independent brands is visible, but much less convincing, they still have a long way to go to be considered a friend, a trusted provider. Mass-multiple menswear is generally uninspiring and a bit flat. Menswear is still a good second best [to womenswear]."
Mens' shopping habits changing
So what is the current state of play for menswear and the menswear standalone store? Strip through the hyperbole and it appears that the male shopper is likely to have greater choice at the mass-market level in the near future and that small will be more beautiful than large as far as shops are concerned.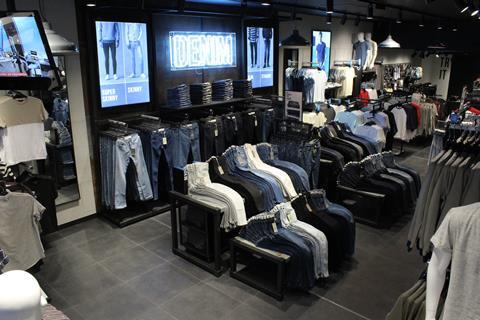 The old cliche about the male shopper being mission driven probably still holds true, but this does not mean that he will necessarily enter a store, go straight to the item he wants and then head for the exit door. Neither is it true that the older a man is the more likely he is to dress for his age – he is more likely to shop as young as he feels, or thinks he is.
Finally, it is worth noting that visible brand logos, on which men used to rely for comfort and security when shopping, are gradually diminishing in importance, according to Ruis. Male shoppers do not head for an independent in order to have a big name splashed across their chests.
Menswear retailers and male shoppers seem to be seeking an independent attitude, or as Ruis puts it: "We like the idea of being the independent on the high street." Is this then the way forward for those seeking to strike a chord with the newly enfranchised male shopper? On the evidence of retailers as various as New Look, Jigsaw, J Crew and Topman, it seems that this is the case.
Focus on: New Look
A widespread example of what is happening as far as menswear standalones are concerned can be found at New Look. This price-conscious chain opened its first men's solus store in September last year and has since welcomed shoppers to a handful of other standalones in locations as diverse as Merryhill, Newport and Wigan. This would appear to be a signal vote of confidence in the potential of the men's market to add incremental sales to New Look's turnover.
New Look UK managing director Danny Barrasso says that there is everything to play for: "We've been doing menswear for about 10 years, probably not as successfully as we could have done. The bottom line is that menswear for us is 3% as a proportion of sales while nationally it's around 25%. The strategy for us is to do for menswear what we do for womenswear."
Barrasso says that a discrete menswear shopfit that was installed in the Oxford Circus store translated to a "dramatic" uplift in sales and that this was the catalyst for opening standalone stores. He continues: "The stats that we look at indicate that sales are growing nationally in menswear. We're going after the very fashion-conscious man, but it's a broad church. You see everything [in the men's shops] from guys who are 18 to guys who are in their late 30s."
There are now eight New Look menswear standalones and the biggest, which will measure 3,500 sq ft (325 sq m), is set to open later this year in the Metro Centre in Gateshead. Barrasso is bullish about the prospects of attracting menswear customers at New Look and its larger stores, such as the Metro Centre: "Later on this year, as we start to build a bigger range, we know that we can fill stores of this size," he says.