Motivated staff will increase sales so ensuring employees feel involved is key, says Liz Morrell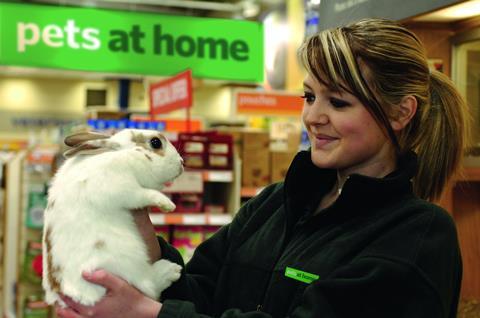 The MacLeod Review - a Government-commissioned report published in July - suggests staff engagement across industry is low. Yet if you manage to achieve high engagement levels within your business, the review says staff are 87% less likely to leave.
Kate Pritchard, division manager for employee research at staff engagement specialists ORC, says it is even more important for retail store staff because of their direct contact with customers. "The key is that people need to feel involved and have the opportunity to contribute - even more so in tougher times," she says.
Being open and honest with staff is vital. Many cite Sainsbury's boss Justin King as a textbook engager of staff. Pritchard says: "He talks about relentless communication, how you shouldn't stop telling people about what you are doing, and how he wants to be the one to tell staff what's going on."
Staff need to understand the business and its aims but also feel they have a voice that is heard and acted upon. Many retailers run paper, computer or telephone-based surveys. Sainsbury's has an annual Talkback survey with six questions to measure staff's engagement index. Sainsbury's colleague insight analyst Gemma Jones says: "All colleagues undertake the survey once a year, but we have nine waves in order to temperature-check across the business."
Pets at Home has just completed its third annual employee survey -"We're all Ears" - run by ORC.
It scored an 89% average for engagement across the business - 16 percentage points above the retail sector benchmarking average. Pets at Home head of HR Ryan Cheyne says it has worked hard on engagement for the past three or four years. "The initial trigger was driven by our specialist nature. Our labour turnover was horrendous so we invested a lot in training but wanted to keep them within the business." Initial focus groups developed into an annual employee survey.
Above all, staff need to know that such surveys are not merely lip service on the employer's behalf. Jones says Sainsbury's runs selected listening sessions with some survey participants, which she says provides better qualitative information and shows staff the emphasis it places on analysing results and acting upon them.
Pets at Home does the same. Cheyne says: "Once we have got the feedback and results we move into a 'We're all Action' model where we target everyone with our plans."
Cheap, simple things - such as Sainsbury's "Tell Justin" suggestion scheme - can improve how people work, says Pritchard.
The benefits of good employee engagement are huge. Crucially, there is the link with the bottom line. Cheyne says: "It's very enlightening where you can look at engagement going up, labour turnover going down and sales going up."
Furthermore, he adds: "An engaged employee is someone who is committed to the business, loyal, and prepared to go the extra mile."
How to engage staff
Offer training to help continually develop staff
Measure engagement through employee surveys
Ensure you act on what your staff are telling you
Ensure your chief executive is visible and constantly communicating to staff
Think of other ways you can get more from your employees, such as a staff suggestion scheme