Sports Direct builds investments in Iconix and Finish Line
Purchases "consistent with longstanding strategy"
Sports Direct hopes to develop commercial partnerships
Sports Direct has upped its investments in Umbro-owner Iconix Brand Group and retailer Finish Line.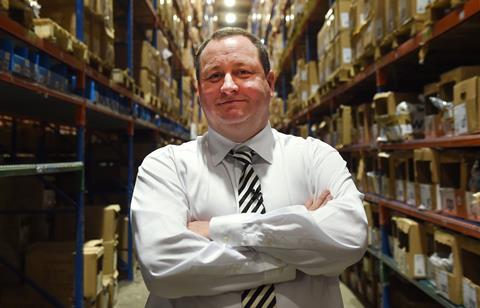 Sports Direct, led by billionaire entrepreneur Mike Ashley, now controls 12.23% of Iconix and 9.21% of Finish Line. The stakes are held through contracts for difference.
Sports Direct said the purchases were "consistent with its longstanding strategy of taking strategic stakes".
The retailer said: "The main rationale for these stakes is to allow Sports Direct to hopefully build a relationship and develop commercial partnerships with the relevant parties.
"They also help the company to build relationships with key suppliers and brands."
International push
Sports Direct has frequently taken stakes in other retailers, including department store group Debenhams in which it has a 17% holding and French Connection, in which it speaks for 11% of the shares.
The latest purchases in the US came as Ashley seeks to build Sports Direct's international operations.
In April, Sports Direct bagged two US outdoor chains as it took control of Eastern Outfitters, the parent company of Bob's Stores and Eastern Mountain Sports.
That deal gave Ashley a US presence almost a year after he attempted to buy the intellectual property of Sports Authority.