Sports Direct is having planned changes to its bonus scheme challenged by influential shareholder group The Investment Association.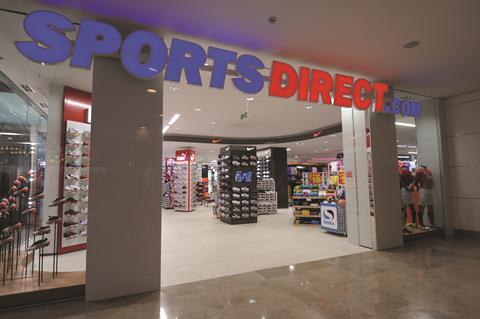 The shareholder group has issued a 'red top' alert – the most serious warning it can issue about corporate governance breaches – over the potential shake-up to the bonus scheme, according to The Guardian.
The Investment Association is believed to be concerned about investors being asked to approve lowering the long-term bonus scheme's profit targets.
The warning comes ahead of the retailer's annual general meeting next week.
Sports Direct's four-year bonus scheme was approved by shareholders last year, but the retailer now wants to lower the profit performance target for its current financial year from £480m to £420m.
The sportswear specialist revealed it was attempting to lower the threshold after "planned acquisitions in full-year 2015 did not fully materialise".
Sports Direct missed out to Chinese firm Sanpower in a high profile takeover bid for House of Fraser.
The board is recommending shareholders approve the revised figure after regarding the initial £480m figure as "unreasonably challenging".
Sports Direct chief executive Dave Forsey would receive 1m shares worth £8m at current share prices under the scheme, while finance director Matt Pearson would receive 30,000 shares worth £241,000.
Under the scheme store managers and employees at head office also qualify for share bonuses.
Sports Direct is currently facing a legal challenge for up to £10m from almost 300 workers on zero-hour contracts who were excluded from its previous bonus scheme.