HM Revenue & Customs are examining whether Sports Direct shop workers were paid below the legal minimum as well as warehouse staff
The potential fines and back-pay due from Sport Direct could significantly increase if the investigation finds that retail workers were paid less than the minimum wage
Sports Direct owner Mike Ashley has "strongly disputed" that the retailer pays less than the legal minimum
HMRC's investigation into the pay of Sports Direct's warehouse staff is being extended to include the retailer's store employees.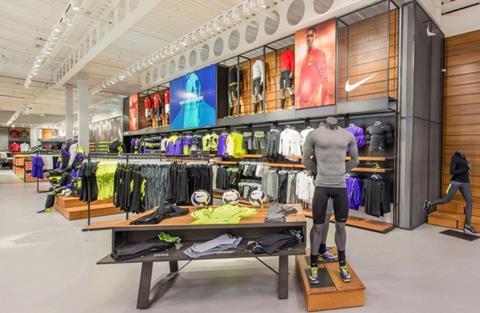 The official investigation by HM Revenue & Customs (HMRC) into Sport Direct's paying some of its 3,000 warehouse staff below minimum wage is understood to have been extended to include the retailer's 13,000 retail workers, according to the Guardian.
The widened scope of the HMRC's investigation could significantly increase the amount of compensation the sporting goods retailer would be expected to pay if it is found to have paid in-store staff below the legal minimum.
HMRC is expected to expand its investigation after an employee of the retailer reported that store staff were given additional tasks to complete in store after they had completed their shifts.
The news comes after Sports Direct owner Mike Ashley's attended a parliamentary hearing last month after a prolonged negotiation with the Business, Innovation and Skills Committee chairman Ian Wright.
During the hearing Ashley admitted that warehouse staff had been paid "below minimum wage" due to searches and bottlenecking of employees leaving and entering the retailer's Shirebrook warehouse estate.
He also told MPs, who will publish their report on Sports Direct's warehouse working conditions tomorrow, that the retailer was the subject of an investigation by HMRC.
In a letter to the Guardian, Ashley said he "strongly disputed" that the sporting goods retailer paid its retail employees below minimum wage.
Sports Direct working practices first came under scrutiny following a Guardian investigation that found workers in the retailer's warehouse were allegedly effectively working below the minimum wage and were being subjected to extreme levels of searches and surveillance.